Sothis «Instinct» (2002)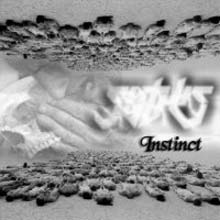 Autore:
Alcio

»
Recensione Pubblicata il:
--
Visualizzazioni:
2910
Band:
Sothis



Titolo:
Instinct
Nazione:
Italia
Formazione:
Franco (vox)
Adriano & devis (guit)
Michele (drum)
Genere:
Durata:
23' 12"
Formato:
Data di Uscita:
2002
Etichetta:
Distribuzione:
---
Agenzia di Promozione:
---
Recensione
So poco dei Sothis, visto che non hanno un sito web ufficiale e visto che il CD in mio possesso è privo di bio.
So però che sono di Roseto degli Abruzzi e che sono dediti ad una forma di vetero thrash metal di stampo americano.
Stanno per uscire per Temple of Noise con un full-lenght di cui ho avuto modo di ascoltare il rough-mix, e già vi posso anticipare che suona fottutamente bene, per cui vi do in pasto la recensione del loro precedente demo targato 2002 e sempre registrato nei romani Temple of Noise.

L'opener "R.I.P" è introdotta in classico stile bay area thrash del tempo che fu, ma con una violenza e dei suoni più moderni. La voce del singer Franco sembra un incrocio tra Steve "Zetro" Souza passato alla carta abrisiva e Dani dei Cradle of Filth! Molto buono il drumming veloce e preciso! Lo stacco mosh centrale ha il sapore dei Metallica di "Master of Puppets", ma funziona!
Segue a ruota "Psychonoise" dal sapore Megadeth ma più volenti, sorretto da un riffing saltellante e dalle buone armonizzazioni di chitarra.
"Turn Off..." inizia in maniera scoppiettante su di un riff di scuola ottantiana con uno stacco centrale che ricorda le armonizzazioni nel finale di "Fade to Black".
Conclude il demo "To the Philosopher", brano dedicato a Chuck Schuldiner. L'inizio è marziale, l'armonizzazione successiva più che discreta. Il brano è uno strumentale con alcune parti cantate, ed alterna momenti metallici con arpeggi di chitarra pulita. Per fare un paragone con i già citati Metallica, la struttura può ricordare quella di "To Live is to Die".

Per concludere, mi preme ribadire di quanto questo demo sia vecchiotto ormai (2002) e che i Sothis sono ulteriormente migliorati nel frattempo (anche grazie ad una intensa attività live); oltretutto stanno per riproporsi al pubblico con un CD di lunga durata nettamente migliore rispetto a questo demo pur buono.
Questo "Instinct" è infatti un demo di più che discreta fattura che però risente ancora di una maturità compositiva non ancora affinata, ma che lascia davvero un buon retrogusto e soprattutto la voglia di ascoltare il prossimo studio-work del quartetto.
Track by Track
Requiescat in Pacem

75

Psychonoise

75

Turn off the Light

70

To the Philosopher

80
Giudizio Confezione
Qualità Audio:

70

Qualità Artwork:

70

Originalità:

70

Tecnica:

80
Recensione di
Alcio

»
pubblicata il --. Articolo letto
2910
volte.
Articoli Correlati