Disease Illusion «Reality Behind The Illusions Of Life» (2008)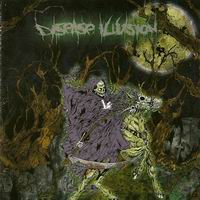 Autore:
Snarl

»
Recensione Pubblicata il:
--
Visualizzazioni:
1479
Band:
Disease Illusion


Titolo:
Reality Behind The Illusions Of Life
Nazione:
Italia
Formazione:
Ferruc (fabio Ferrari) - Vocals
Feed (frederico Venturi) - Guitar
Dario Armeli - Guitar
Miki (michele Ventura) - Bass
Gaio (alex Gaiani) - Drums
Genere:
Durata:
34' 45"
Formato:
EP
Data di Uscita:
2008
Etichetta:
Distribuzione:
---
Agenzia di Promozione:
---
Recensione
Arrivano al loro debutto anche I Disease Illusion, che come primo sforzo discografico ci propongono 4 canzoni + Intro + Intermezzo + Alternative version di death melodico in pieno stile Dark Tranquillity, con alcuni accenni agli At the Gates.
Ascoltando il demo (o album, visto che la durata passa la mezz'ora?) le suddette influenze dei Dark Tranuillity affiorano in maniera nettissima, soprattutto in "Ashes to dust", dove ancora un po' e ci mancava solo Mikael Stanne dietro il microfono, mentre quelle degli At the Gates non si vedono in maniera apprezzabile che dall'inizio di "The opposer" in poi. Una release poco originale, dunque, però ammetto che è fatta bene: ben registrata, molto ben suonata (un bravo soprattutto al chitarrista solista, sempre in perfetto tiro e con ottime capacità), e che manifesta inoltre un passaggio in rassegna di un po' tutte le varie fasi dei Dark Tranquillity, passando così dal periodo tra "Haven" e "Damage Done" rappresentato dal primo riff di "Ashes to dust", per passare su intervalli di voce pulita e chitarra acustica alla "Skydancer" maniera, passando per intermezzi di "The mind's I", aumentando di un po' l'originalità del cd.
La domanda che pongo è: ma tutto questo basta? Di certo basta a fare un cd comunque riuscito e graziato dai pregi di cui sopra, ma tra i difetti ci sono un'originalità ancora troppo scarsa, una certa monotonia di fondo che affiora sul finire dell'ascolto del cd, dovuto probabilmente a una certa somiglianza di struttura (e non di riff!) delle canzoni che alla lunga si fa notare, e alcune scelte un po' poco riuscite e troppo pretenziose, come il finale di "blazing Eclipse" troppo allungato, e la versione orchestrale che conclude il cd, un po' troppo invadente.
Il giudizio finale per i Disease Illusion è positivo perché comunque stroncare una band come questa sarebbe un delitto, anche perché a parte la poca personalità, il cd non è affatto male, però consiglio alla band di lavorare sotto questo punto di vista, che tra l'originale e la copia (seppure in parte, e comunque competente) è pur sempre meglio l'originale. Per soli fan dei generi suddetti, e comunque mi aspetto buone cose da loro in futuro.
Track by Track
The Illusion Begins (Intro)

60

Predator

70

From Ashes To Dust

70

The Opposer

65

Beyond The Flaming Walls Of Universe

60

Blazing Eclipse

60

Reborn From Pain

65

From Ashes To Dust (Orchestral Version - Bonus Track)

60
Giudizio Confezione
Qualità Audio:

75

Qualità Artwork:

60

Originalità:

55

Tecnica:

80
Recensione di
Snarl

»
pubblicata il --. Articolo letto
1479
volte.
Articoli Correlati