» 05.03.2013
TRINAKRIUS: trailer e cover del nuovo disco
I siciliani Trinakrius hanno rivelato i dettagli del loro prossimo album, intitolato "Seven Song Of The Seven Sins".
Come è facile intuire, si tratterà di un concept che conterrà sette pezzi (più una cover), ossia:

1 - Pride (I Am The One)
2 - Sloth (Shelve And Delay)
3 - Envy (Evil Eye)
4 - Gluttony (Anorexia)
5 - Lust (Sexhumanity)
6 - Greed (All Mine)
7 - Ira (L'Oscura Ascesa)
8 - Die For My Sins - Sanctuary Cover - Bonus Track

Sarà la label End Of The Lights Records a curare l'uscita dell'album ad aprile di quest'anno, precisamente il quarto per la band.
http://www.facebook.com/pages/Trinakrius/116709725780?ref=ts&fref=ts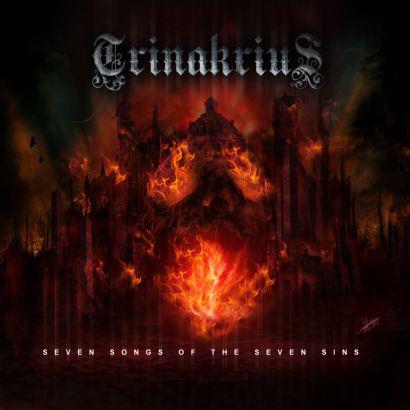 » Archivio
Il bottone quì di seguito, vi permetterà di leggere tutte le Notizie segnalate a MetalWave negli ultimi tre mesi.
ATTENZIONE: Le notizie che superano questo periodo di giacenza in arichivio vengono automaticamente cancellate!
» Segnalazioni

Se vuoi segnalare una notizia o un concerto alla redazione di Metal Wave, clikka il seguente bottone: