WARRIORS OF METAL NIGHT: dentro KILLER e WARRANT, fuori SALEM e JAGUAR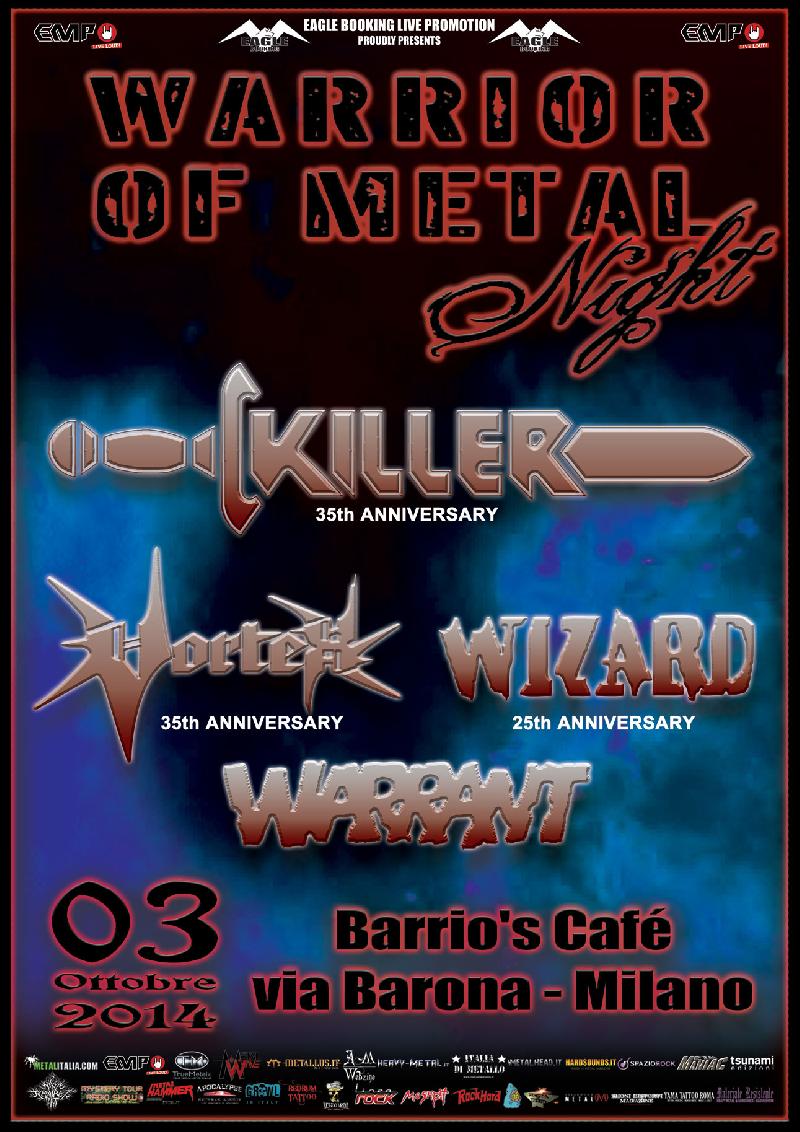 Saranno i KILLER e i WARRANT a sostituire i defezionari Salem e Jaguar per l'evento "WARRIORS OF METAL NIGHT", previsto per il 3 Ottobre 2014 al Barrio's di Milano.
Per il KILLER sarà un'occasione speciale, la band difatti festeggerà i propri 35 anni di attività.
Venerdì 3 Ottobre 2014
WARRIORS OF METAL NIGHT
KILLER, VORTEX, WIZARD, WARRANT
Barrio's Cafè - Via Barona Ang. Via Boffalora, Milano (MI)
http://www.barrios.it
Evento Facebook:
https://www.facebook.com/events/701571046569759/
Apertura cancelli: ore 20:00
Ricordiamo che al Barrio's Cafè, dotato di un'ottima cucina, è possibile cenare o anche prendere un aperitivo a prezzi popolari.
EAGLE BOOKING LIVE PROMOTION
Web:
http://www.eaglebooking.com
MySpace
http://www.myspace.com/eaglebooking
Eagle on Youtube:
http://www.youtube.com/EAGLEBOOKING
Eagle on Facebook:
http://www.facebook.com/eaglebooking.italy
Eagle on Twitter:
http://www.twitter.com/EAGLE_BOOKING
Inserita da:
Jerico
il 22.08.2014 - Letture:
806
Articoli Correlati
Altre News di MetalWave
Notizia Precedente
Notizia Successiva