EMBRACE OF DISHARMONY: album preview, cover, tracklist ed ospiti speciali di "Humananke"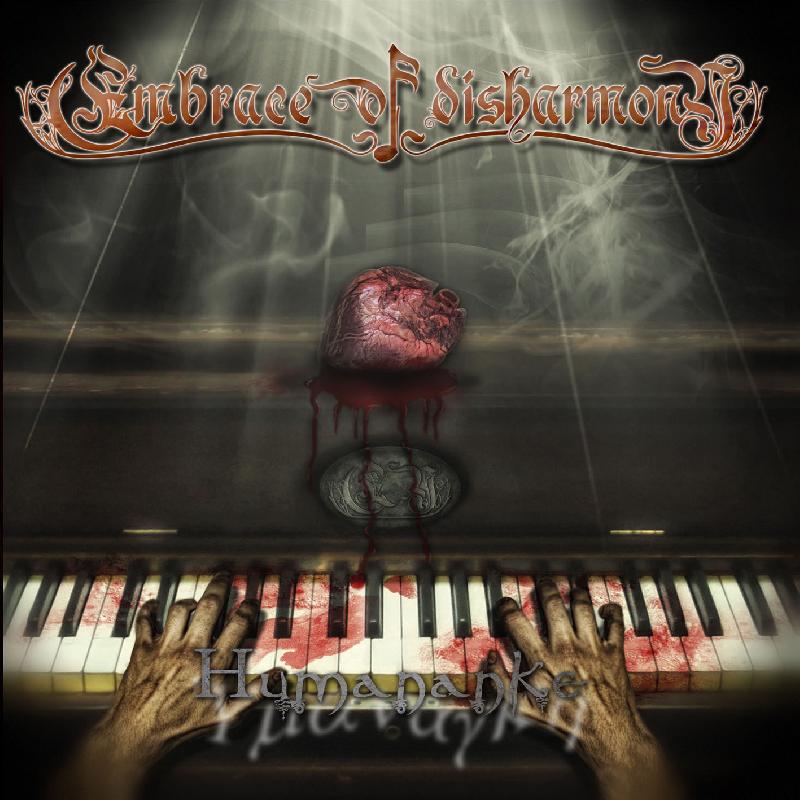 Solo poche settimane e il 19 maggio My Kingdom Music pubblicherà "Humananke" l'album di debutto dei romani EMBRACE OF DISHARMONY.
Ecco a voi gli ultimi dettagli su ospiti speciali dell'album, la cover e la tracklist ufficiale e soprattutto l'ascolto dell'album attraverso i dettagli dell'artwork a cura di Adhiira Art con un album video preview... solo 7 minuti nei quali la band ha cercato di concentrare tutta la bellezza e la complessità di questo album unico canzone dopo canzone.
Ecco l'url ufficiale dove potrete entrare nel loro universo -
http://youtu.be/5H7HTtSVSOo
Di seguito la tracklist ufficiale con relativi ospiti e la cover di "Humananke":
1. Shards of Apocalypse - 2. Ab Nihilo - 3. The Eternal Champion - 4. Identity [w/ Rafael Bittencourt (Angra) - assolo di chitarra] - 5. The Edge of Nowhere [w/ Kobi Farhi (Orphaned Land) - lead e backing vocals; w/ Mike Lepond (Symphony X) - basso] - 6. Dirge on a Soul Staring at the Stars - 7. By the Hands of the Moirai [w/ Gabriele Caselli (Eldritch) - assolo di synth] - 8. Void - 9. A Descent into the Maelström
Maggiori dettagli:
Band:
http://www.facebook.com/EmbraceOfDisharmony
Label:
http://www.mykingdommusic.net
*
http://www.facebook.com/mykingdommusic.label
Inserita da:
Jerico
il 25.04.2014 - Letture:
1393
Articoli Correlati
Interviste
Spiacenti!

Non sono disponibili Interviste correlate.
Live Reports
Spiacenti!

Non sono disponibili Live Reports correlati.
Concerti
Spiacenti!

Non sono disponibili concerti correlati.
Altre News di MetalWave
Notizia Precedente
Notizia Successiva