CAPTAIN JACOBS: i dettagli del debut album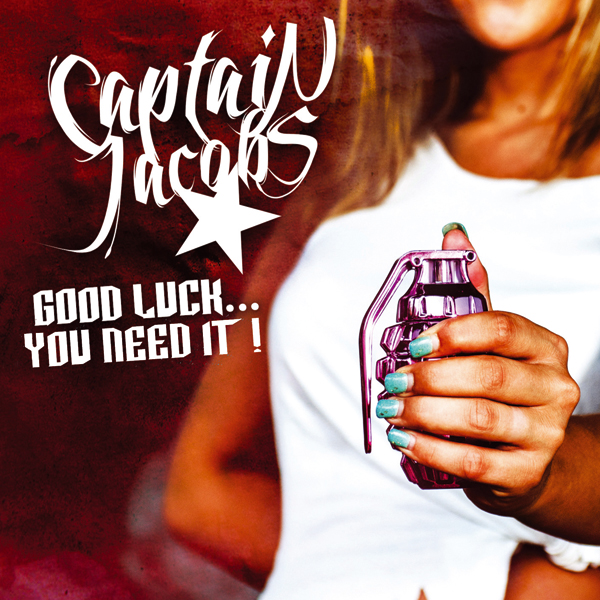 GOOD LUCK...YOU NEED IT! è Il debut Album dei CAPTAIN JACOBS, in uscita su Revalve Records, il 21 ottobre 2013. Dopo 2 anni di lavoro la band approda al debut album con un sound maturo, ricordando le atmosfere dei grandi maestri del Rock ma con l'approccio dirompente dell'Heavy Metal, creando cosi il marchio di fabbrica dei CAPTAIN JACOBS. di seguito la tracklist di GOOD LUCK...YOU NEED IT! :
1. RAIN
2. HERE WE ARE
3. CHILD OF THE NIGHT
4. FANTASY GIRL
5. BORN WILD
6. WE DRINK BEER
7. BLUE EMERALD
8. 45 MINUTES SONG
9. AL GOES TO HOLLYWOOD*
10. RUN RUN RUN
(*Bonus Track presente solo su CD)
Potete ascoltare l'anteprima dell'album su:www.revalverecords.com/good_luck_you_need_it!.html
Per i fans di: Kiss, Ozzy Osbourne, Iggy Pop, Alice Cooper, Whitesnake
GOOD LUCK...YOU NEED IT! sarà disponibile dal 21 ottobre 2013 in formata digitale e distribuito, da Believe, Plastic Head, Code7, Masterpiece, HMV.
SEGUITICI SU: CAPTAIN JACOBS Official Website:http://www.captainjacobs.com
CAPTAIN JACOBS FB page
https://www.facebook.com/captainjacobsRODREVALVE
RECORDS Official Website
http://www.revalverecords.com
Inserita da:
Jerico
il 09.10.2013 - Letture:
1199
Articoli Correlati
Interviste
Spiacenti!

Non sono disponibili Interviste correlate.
Live Reports
Spiacenti!

Non sono disponibili Live Reports correlati.
Concerti
Spiacenti!

Non sono disponibili concerti correlati.
Altre News di MetalWave
Notizia Precedente
Notizia Successiva