CELEB CAR CRASH: il trailer del nuovo video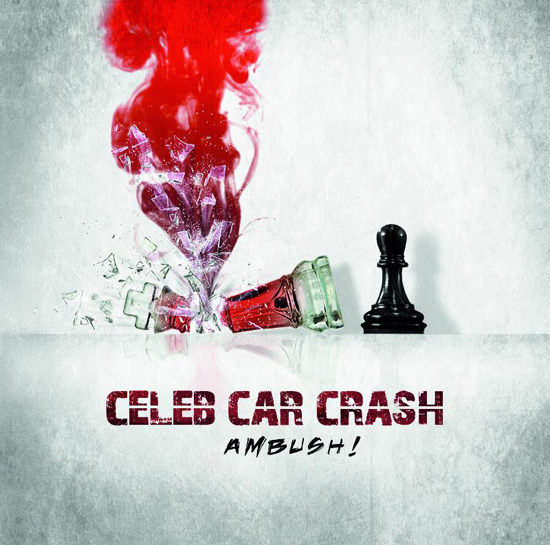 "It's not the right time for a record, it's not the right time to make music, it's not the right time to express yourself ... and who the fuck cares!".
Questo è il motto dei CELEB CAR CRASH, nuova promettente realtà italiana nata dalle menti di Nicola (Klogr, Lena's Baedream), Carlo Alberto (Lena's Baedream), Michelangelo (Violet Gibson, Waiting For Titor, Convergence) e Simone (Octave, Opposite Sides).
Il loro nuovo album "Ambush!", nei negozi dal 2 aprile su Antstreet Records/Audioglobe e in digitale tramite The Orchard, contiene tredici tracce tra cui la cover di "I am the Walrus" dei Beatles. Il loro è un rock viscerale, sorretto da riff pesanti e un gusto per gli arrangiamenti personale.
Registrato agli studi Death Star e BigFoam, il disco è stato mixato da Riccardo "Paso" Pasini, mentre del mixaggio si è occupato Riccardo Parenti, già al lavoro con Joe Marlett (QOTSA, Foo Fighters, ecc.) e Tue Madsen.
Il 30 aprile la band lancerà il video di "Dead Poets Society" realizzato con Carlo Roberti di SoloBuioFactory. Il trailer del video è disponibile al seguente indirizzo:
http://www.youtube.com/watch?v=WQoDao2YvhQ&feature=youtu.be
I prossimi appuntamenti dal vivo dei CELEB CAR CRASH sono i seguenti:
04/05 - Rock n Roll di Rho - Rho/Milano
01/06 - Corticella Rock-Art - Corticella (RE)
09/06 - Strada Manara Festival - Parma
29/06 - Vitignanostock - Meldola (FC)
30/06 - Hurricane Fest - Faenza (RA)
22/08 - Frogstock - Riolo Terme (RA).
http://www.celebcarcrash.com
facebook.com/celebcarcrash
youtube.com/celebcarcrash
twitter.com/celebcarcrash
soundcloud.com/celebcarcrash
reverbnation.com/celebcarcrash
Inserita da:
Jerico
il 20.04.2013 - Letture:
1435
Articoli Correlati
Interviste
Spiacenti!

Non sono disponibili Interviste correlate.
Live Reports
Spiacenti!

Non sono disponibili Live Reports correlati.
Concerti
Spiacenti!

Non sono disponibili concerti correlati.
Altre News di MetalWave
Notizia Precedente
Notizia Successiva