CELEB CAR CRASH: il nuovo "Ambush!" in uscita ad Aprile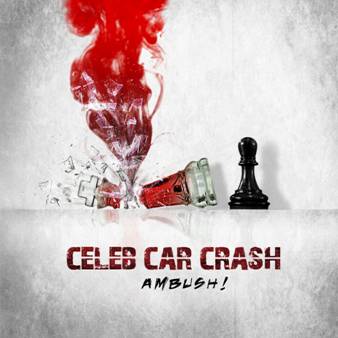 Dal 2 APRILE "Ambush!", primo album dei Celeb Car Crash, sarà disponibile sulle principali piattaforme digitali e presso tutti i più grandi negozi di musica, tramite Audioglobe/The Orchard.
Imminente anche la release fisica del disco in tutta Europa!
"Ambush!" è pubblicato dalla label tedesca Antstreet Records, mentre la promozione e il management sono affidati alla Red Cat Promotion.
Tredici tracce: dodici brani originali e "I am the Walrus" cover dei Beatles.
Registrato al Death Star e BigFoam studios. Mixato da Riccardo "Paso" Pasini allo Studio73, masterizzato da Riccardo Parenti, che ha lavorato con Joe Marlett (QOTSA, Foo Fighters, etc..) e Tue Madsen all' "Elephant Mastering Studio".
"Ambush!" (trad. "Imboscata!") è un agguato mentale, la possibilità di rappresentare una posizione impopolare, è quello che siamo senza mediazione.
Ossa rotte, sangue, sudore, racconti e rock and roll.
CONTATTI BAND:
Website:
http://www.celebcarcrash.com
Facebook Page:
http://www.facebook.com/celebcarcrash
Youtube:
http://www.youtube.com/celebcarcrash
Twitter:
http://www.twitter.com/celebcarcrash
SoundCloud:
http://www.soundcloud.com/celebcarcrash
ReverbNation:
http://www.reverbnation.com/celebcarcrash
Mail: info@celebcarcrash.com
LABEL:
web:
http://www.antstreet.de
PROMOZIONE/MANAGEMENT:
web:
http://www.redcatpromotion.com
e-mail: alice@redcatpromotion.com
Inserita da:
Jerico
il 21.03.2013 - Letture:
1381
Articoli Correlati
Interviste
Spiacenti!

Non sono disponibili Interviste correlate.
Live Reports
Spiacenti!

Non sono disponibili Live Reports correlati.
Concerti
Spiacenti!

Non sono disponibili concerti correlati.
Altre News di MetalWave
Notizia Precedente
Notizia Successiva