BACK ON THE MAP VOL.1: compilation hardcore in free-download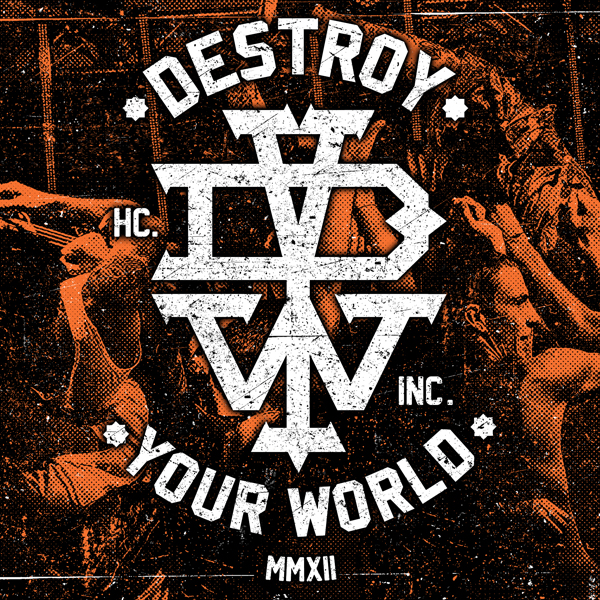 "Back On The Map Vol.1", una compilation gratuita realizzata da Destroy Your World Inc. con 22 band hardcore provenienti da tutta Italia, è ora disponibile per il download gratuito al seguente link:
http://www.destroyourworldinc.com/downloadbotn.php
"Back On The Map Vol.1" è attualmente disponibile al Strength Approach European Tour w / Mondo Eater, così come presso tutte le altre band presenti nella raccolta, e sul webstore DYW Inc.:
http://www.destroyyourworldinc.bigcartel.com
Ecco la tracklist:
01 AWAKEN DEMONS - DISEASE
02 BASEBALL FURIES - NOT ALONE
03 DON'T FORGET - THIS IS THE TIME
04 EMBRACE DESTRUCTION - NEW WORLD LIES
05 FACE YOUR ENEMY - DO THE RIGHT THING
06 FEAR THE SIRENS - THE REACH
07 GRANDTHEFTAGE - WE COME FROM YOUR HELL
08 THE HARDEST SEASON - CONFESSIONS
09 JUNGLE FEVER - LAND OF CONTROVERSY
10 KILLJOY - TRUTH IS RAW
11 LOCKED IN - THE REBELLION
12 THE MEMORY - THE LIGHTHOUSE KEEPER
13 MY OWN PRISON - CONFIDENCE/GOLD
14 PAYBACK - ITALIAN STYLE
15 REINFORCED CONCRETE - BLACK SWAN
16 RISE AFTER DEFEAT - HOLD FAST
17 STARTODAY - COLLAPSE
18 STRANGE FEAR - STOP THE BURNING WHEEL
19 STRENGTH APPROACH - F.T.D.
20 TRACES OF YOU - COME TRUE
21 UPRISING - POLITICAL LAWS
22 WHALES' ISLAND - THE REEF
Inserita da:
Jerico
il 29.09.2012 - Letture:
1299
Articoli Correlati
News
Spiacenti!

Non sono disponibili altre notizie correlate.
Recensioni
Spiacenti!

Non sono disponibili Recensioni correlate.
Interviste
Spiacenti!

Non sono disponibili Interviste correlate.
Live Reports
Spiacenti!

Non sono disponibili Live Reports correlati.
Concerti
Spiacenti!

Non sono disponibili concerti correlati.
Altre News di MetalWave
Notizia Precedente
Notizia Successiva