Do It Yourself Vol.1: Compilation Underground con ROCK HARD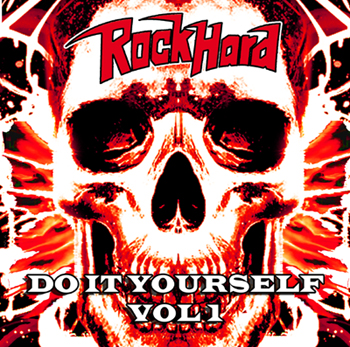 Questo mese in tutte le edicole esce "Do It Yourself Vol. 1", Compilation che al suo interno vanta le migliori Band Emergenti del panorama Metal/Hard Rock italiano (in allegato la copertina). All'interno della rivista potrete trovare le interviste alle Band e una presentazione "track by track" del CD. Ecco la tracklist:
1. Rude Forefathers – Burn Your Cage (myspace.com/rudeforefathers)
2. Settimo Senso – Neve (myspace.com/settimosenso)
3. Criminal Side – Slaves Of Time (myspace.com/criminalside)
4. Koza Noztra – Cemento Armato (myspace.com/kozanoztra)
5. Riul Doamnei – Transuding Statue Phenomena (myspace.com/riuldoamnei)
6. As Memory Dies – Words Apart (Radio Edit) (myspace.com/asmemorydies)
7. Lykaion – The End Of Time (myspace.com/lykaion)
8. Amassado – Amassado (myspace.com/amassado)
9. Anthems Of Steel – Nightmare Inferno (myspace.com/anthemsofsteel)
10. Hatred Progeny – The Day Of The Fall (myspace.com/hatredprogeny)
11. Warsis – Lie City (myspace.com/warsis)
12. Endless Pain – From The Ashes (myspace.com/endlesspainband)
13. Kurnalcol – Reperibilità (myspace.com/kurnalcolvimetal)
14. Signum Gothic – Doomsday Seal (myspace.com/signumgothic)
15. Swell99 – Real Friend (myspace.com/swell99)
16. Arsea – Strange Noise (myspace.com/arseaworld)
Inserita da:
Jerico
il 14.12.2010 - Letture:
1606
Articoli Correlati
Interviste
Spiacenti!

Non sono disponibili Interviste correlate.
Live Reports
Spiacenti!

Non sono disponibili Live Reports correlati.
Concerti
Spiacenti!

Non sono disponibili concerti correlati.
Altre News di MetalWave
Notizia Precedente
Notizia Successiva