ART OF SILENCE: si riformano, disponibile in streaming il debut album ''When Nature Storms''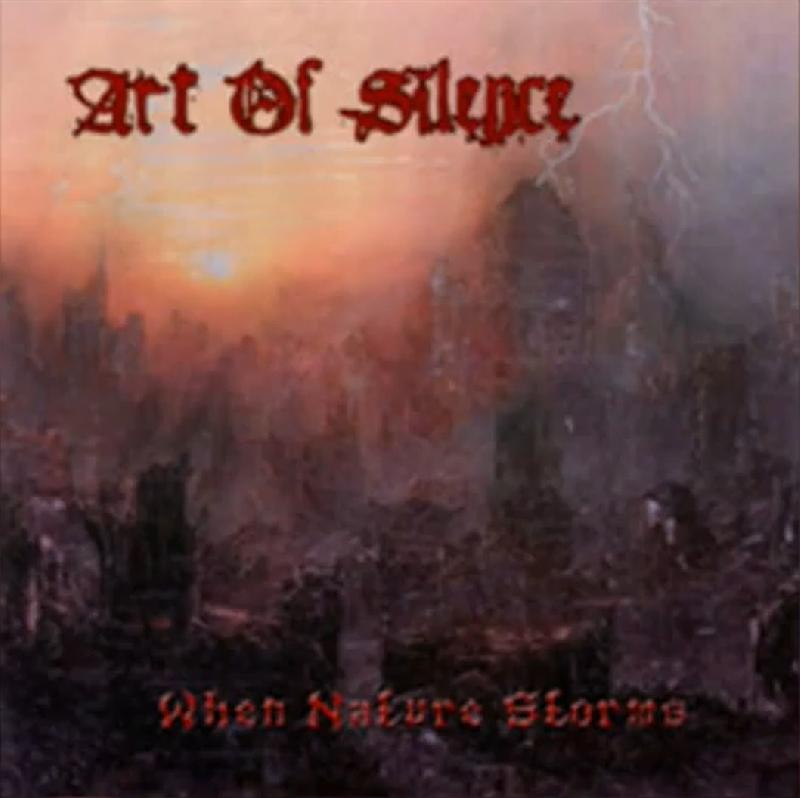 Correva l'anno 2008. Un manipolo di ragazzi si riuniva nelle sale prova dell'hinterland milanese per dare vita a quello che sarebbe diventato un progetto solido e destinato ad essere ricordato negli anni a venire: gli ART OF SILENCE. Dopo essersi fatti conoscere nei locali della zona, condividendo il palco con band come SODOM, DEATH MECHANISM, HELLSTORM. IRRVERENCE e molti altri, nel 2009 entrano nei rinomati Jungle Sound Station per dare alla luce il loro debut album "When Nature Storms". Un concentrato di epic-thrash metal con varie e influenze, che passano da band come VENOM e CELTIC FROST, ai BATHORY del periodo "Viking" e BLACK MESSIAH, per un prodotto assolutamente originale con un trademark già ben definito.
Ecco la tracklist:
Primaeval Spirit
Glorious Death
Psychosis For Domination
When Nature Storms
The Path Of My Soul
No More
Illusion
Rage For An Angel
The Edge Of Insanity
Oggi, a grande richiesta, l'album è disponibile su Spotify e su tutte le piattaforme digitali via Vomit Arcanus Productions.
Ma ecco la notizia in cui molti speravamo: sull'onda di questo entusiasmo la band di Francesco Calligaris (già nei MECHANICAL GOD CREATION) e soci riabbraccia gli strumenti ed è attualmente impegnata presso i A.D.S.R. Decibel Studio, sotto la guida di Carlo Meroni, per le sessioni di registrazione dedicate a un nuovo lavoro in studio.
A breve maggiori informazioni.
Line up:
Cristiano Carpegna - Vocals
Francesco Calligaris - Guitar
Massimo Rescali - Guitar
Marco Lazzarini - Drum
ART OF SILENCE
http://www.facebook.com/ArtOfSilencemetal
Inserita da:
Jerico
il 18.02.2022 - Letture:
190
Articoli Correlati
Interviste
Spiacenti!

Non sono disponibili Interviste correlate.
Live Reports
Spiacenti!

Non sono disponibili Live Reports correlati.
Concerti
Spiacenti!

Non sono disponibili concerti correlati.
Altre News di MetalWave
Notizia Precedente
Notizia Successiva