LUCIFER FOR PRESIDENT: rendono omaggio ai CCCP interpretando ''Amandoti''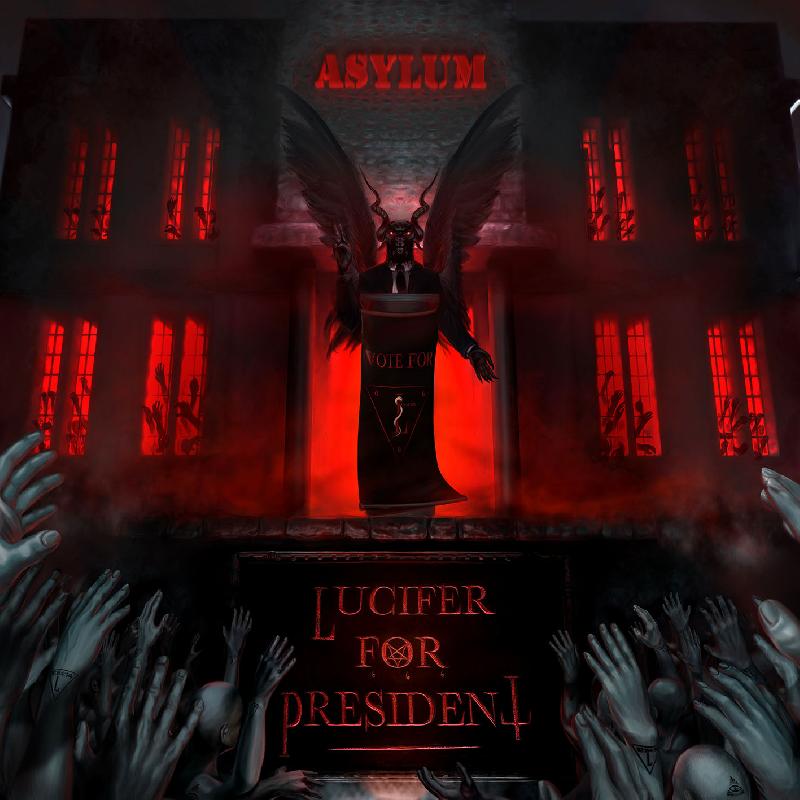 Iconoclastici ed insani come pochi, i LUCIFER FOR PRESIDENT rendono omaggio alla cult band italiana CCCP facendo uscire un secondo singolo e relativo video della cover del loro classico "Amandoti". La canzone, tratta dal debut album "Asylum", ed il cui video è disponibile su
https://youtu.be/5nSYKPEVH4E
illustra incredibilmente tutta la desolazione e la tristezza della song originale con un senso di vuoto incredibile che raramente è stato raggiunto in versioni precedenti.
LUCIFER FOR PRESIDENT è una visione ed "Asylum" il loro manifesto estetico. Il conto alla rovescia è iniziato, l'Apocalisse è vicina.
"Asylum" vedrà la luce il prossimo 5 Novembre 2021 e potete pre-ordinarlo su
https://smarturl.it/666LUCIFER
Si tratta di scioccante Raw Metal / Horror Punk, un mix diabolico di vecchio Black Metal, Rock 'n' Roll, Punk e Horror Music ispirato a bands come Venom, Bathory, Celtic Frost, Misfits, Motorhead ed Alice Cooper. Qualcuno li ha descritti come se Hardcore Superstar, Sex Pistols, Death SS e Motorhead suonassero insieme una jam pazzesca a base di sesso, droga e Rock n' Roll.
Siti ufficiali:
- MY KINGDOM MUSIC:
http://www.mykingdommusic.net
http://www.facebook.com/mykingdommusicofficial
- LUCIFER FOR PRESIDENT:
http://www.facebook.com/LuciferForPresident
Cover art creata da Maira Pedroni e track-list: 1. Satan Saves - 2. Suicide - 3. Sex Drugs And Rock 'n Roll - 4. I've Got Two Friends - 5. My Psychic N. 10:04:14 - 6. Just Say No - 7. Amandoti (CCCP cover) - 8. Exorcism - 9. We Are 138 (MISFITS cover) - 10. The Kiss Of The Witch / Planet Lucifer
Inserita da:
Jerico
il 29.10.2021 - Letture:
188
Articoli Correlati
Interviste
Spiacenti!

Non sono disponibili Interviste correlate.
Live Reports
Spiacenti!

Non sono disponibili Live Reports correlati.
Concerti
Spiacenti!

Non sono disponibili concerti correlati.
Altre News di MetalWave