RHAPSODY OF FIRE: presentano una nuova canzone dal prossimo album ''Glory For Salvation''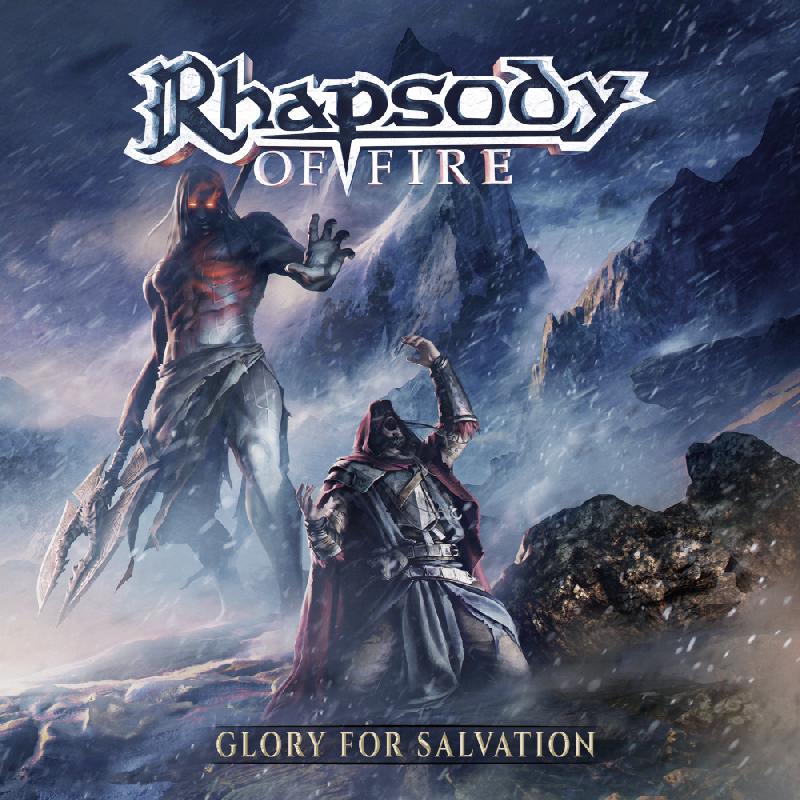 I re del power metal sinfonico, i RHAPSODY OF FIRE, si stanno preparando per l'uscita del loro prossimo album in studio, intitolato Glory For Salvation, che uscirà il 26 novembre 2021 su AFM Records/Audioglobe.
Tredici potenti tracce che porteranno l'ascoltatore in un viaggio epico attraverso i regni del metal sinfonico. Potenti riff, un'orchestrazione sofisticata e la voce distintiva del frontman Giacomo Voli rendono Glory For Salvation non solo un glorioso secondo pezzo della loro trilogia, iniziata con l'ultimo album del 2019 "The Eighth Mountain", ma un accattivante e vero capolavoro metal. L'energia di ogni membro della band scorre con precisione e furia, i cori si intersecano con la superlativa voce di Voli in una cinematica escalation polifonica orchestrale verso le più alte e epiche vette musicali, gli assoli profondamente ispirati del chitarrista Roby De Micheli e le magiche orchestrazioni di Alex Staropoli creano ancora una volta il loro caratteristico sound.
Glory For Salvation è il tredicesimo studio album della band ed è stato mixato e masterizzato da Sebastian "Seeb" Levermann.
Queste le parole di Alex Staropoli sul nuovo singolo: "Terial The Hawk" rappresenta il miglior esempio di come mi piace fondere elementi barocchi e celtici con l'energia dell'heavy metal. Questa canzone contiene la Uillean Pipe, l'arpa celtica, il violino, il violoncello e naturalmente i magici flauti barocchi di Manuel Staropoli. Non vedo l'ora di suonarla presto dal vivo!".
Ascolta "Terial The Hawk" qui:
https://www.youtube.com/watch?v=ny1diAWpC-g
I RHAPSODY OF FIRE sono uno dei gruppi metal più popolari in Europa e fondatori indiscutibili dell'epic symphonic metal. I loro brani combinando paesaggi sonori hollywoodiani e potente power metal europeo. I numeri raccontano la loro stessa storia - con un'enorme fanbase in tutto il mondo e 2 milioni di dischi venduti fino ad oggi.
Tracklist:
01. Son Of Vengeance
02. The Kingdom Of Ice
03. Glory For Salvation
04. Eternal Snow
05. Terial The Hawk
06. Maid Of The Secret Sand
07. Abyss Of Pain II
08. Infinitae Gloriae
09. Magic Signs
10. I'll Be Your Hero
11. Chains Of Destiny
12. Un'Ode Per L'Eroe (Bonus Track)
13. La Esencia De Un Rey (Bonus Track)
I RHAPSODY OF FIRE sono:
Giacomo Voli (vocals)
Alex Staropoli (keyboards)
Roby De Micheli (guitars)
Alessandro Sala (bass)
Paolo Marchesich (drums)
http://www.rhapsodyoffire.com
http://www.facebook.com/rhapsodyoffire
http://www.instagram.com/rhapsodyoffireofficial
http://www.afm-records.com
Inserita da:
Jerico
il 15.10.2021 - Letture:
392
Articoli Correlati
Live Reports
Spiacenti!

Non sono disponibili Live Reports correlati.
Altre News di MetalWave