DESPISING AGE: il lyric video di ''Deterioration''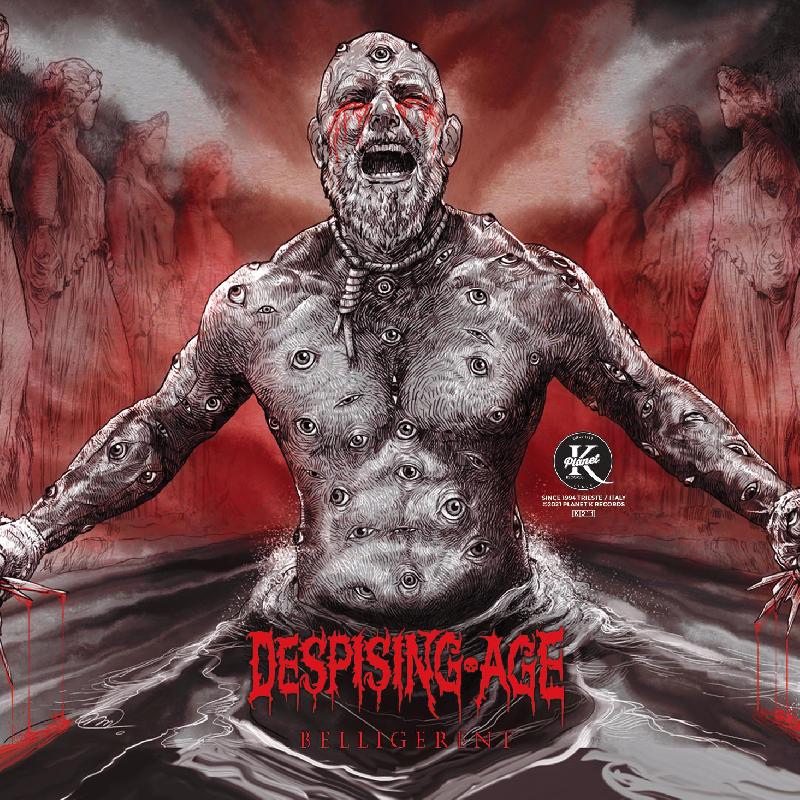 In occasione del nuovo album Belligerent, la cui uscita è prevista per domani June, 5th via Planet K Records, la band Death Metal ticinese DESPISING AGE condivide un nuovo lyric video per il brano "Deterioration".
Il nuovo album dei DESPISING AGE tratta temi come l'odio, il nichilismo e la misantropia.
Il concetto di "belligerante" è descritto in ogni canzone in forma diversa come un cataclisma, un omicidio o un evento di carattere dominante spesso psicologico.
Il lyric video di "Deterioration" può essere visto sul canale YouTube di Planet K Records -
https://bit.ly/34nid2g
I DESPISING AGE hanno cominciato con un death metal ispirato alla scena della vecchia scuola della Florida negli anni '90, coltivando l'ambizione di evolversi ad ogni nuova release. Con Belligerent la band presenta un CD pieno di blast beat e death metal, con un background improntato al thrash metal.
Belligerent è stato registrato da Jack Demon ai Brainscan Studio, mixato e masterizzato da Stefano Morabito presso i 16th Cellar Studio. L'artwork è opera di Mauro Mazzara (M2 Illustration).
L'album è già disponibile come jewel case e digital download sul profilo Bandcamp della label (
https://planetkrecords.bandcamp.com/album/despising-age-belligerent
).
Per i fan di Suffocation, Malevolent Creation e Monstrosity.
Tracklist:
1. Redemption Though Enucleation (4:36)
2. Deterioration (4:17)
3. In Agony's Clutches (4:33)
4. Where Repulsion Takes Form (3:28)
5. (Once Was A) Dormant Catastrophe (1:26)
6. An Overgrowth of Terror (4:33)
7. Suicidal Pandemia (4:41)
8. Endangered (3:28)
9. Tomorrow Comes Bleeding (4:16)
10. MLD (4:43)
Line-Up:
Russel Knobel – Voce, Chitarra
David Pizzuti – Chitarra
Paride Casu – Basso
Alessandro Caruso – Batteria
DESPISING AGE Online:
Facebook:
https://www.facebook.com/despising.age
Instagram:
https://www.instagram.com/despisingage/
YouTube:
https://bit.ly/3ffQ8ig
Spotify:
https://spoti.fi/3bqPQEa
Planet K Records:
https://planetkrecords.bandcamp.com
The Metallist PR:
http://www.themetallistpr.com
Inserita da:
Jerico
il 04.06.2021 - Letture:
493
Articoli Correlati
Recensioni
Spiacenti!

Non sono disponibili Recensioni correlate.
Interviste
Spiacenti!

Non sono disponibili Interviste correlate.
Live Reports
Spiacenti!

Non sono disponibili Live Reports correlati.
Concerti
Spiacenti!

Non sono disponibili concerti correlati.
Altre News di MetalWave