HADIT: stanno per tornare con il nuovo ''With Joy and Ardour Through the Incommensurable Path''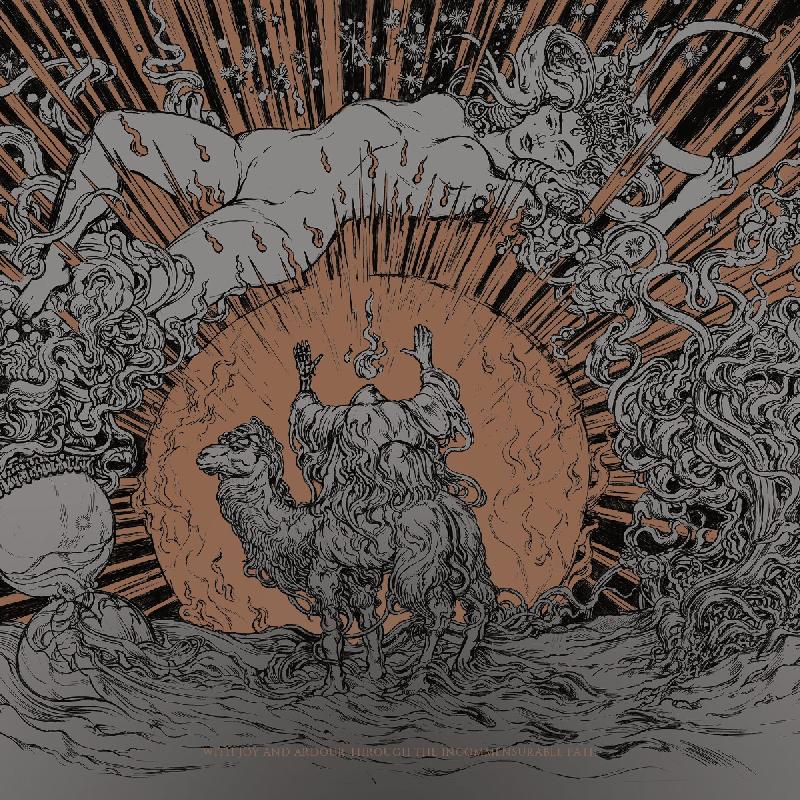 Siamo entusiasti di annunciare che gli sfuggenti dark death metal mistici italiani HADIT stanno per tornare dopo sei anni di silenzio con il loro tanto atteso album di debutto "With Joy and Ardour Through the Incommensurable Path", previsto per l'inizio di maggio 2021 in collaborazione con Caligari Records e l'etichetta italiana Terror from Hell Records.
Il nuovo imponente album è un incantesimo offuscante di oscura distruzione cosmologica su base death metal avvolta in una dissonanza schiacciante, atmosfere ultraterrene e un'aura di profondo misticismo ed esoterismo. Con il death metal ritualizzato e usato quasi come un rito uditivo di passaggio a un ordine superiore, nella nuova devastante opera il duo italiano recluso esplora concetti relativi al tempo, alla ciclicità, alla fatalità e alla morte come vero motore e motivatore ultimo della vita, e sottomettersi al simbolismo del caos per accedere alla conoscenza e all'ordine superiori che lo attraversano. Ispirato da antiche forze black e death metal come Inquisition, Incantation, Morbid Angel, Immolation e Archgoat, nonché da scritture occulte che si trovano nelle antiche dottrine monoteiste e teologia, "With Joy and Ardor Through the Incommensurable Path" è un crogiolo di metal estremo soprannaturale che scandaglia le profondità più oscure dell'esoterismo arcano deviante per imbrigliare l'ordine primordiale dal caos e le verità inaccessibili sulla vera natura e sull'esistenza dell'umanità che ospita.
In vista dell'uscita dell'inizio di maggio 2021, il brano "A Digression and Her Eternal Domain Above the Atmosphere" è stato presentato in anteprima da Scene Point Blank, con il rinomato blog metal che afferma che "La maggior parte di questo album sbatte e ribolle, ma ne ha anche momenti di apocalisse relativamente sommessi. Personalmente, ho cercato tra le mutevoli strutture ritmiche, il modo in cui le singole tracce sembrano fare un numero qualsiasi di cose diverse mentre suonavano, e il modo in cui certi motivi melodici sono utilizzati per tenere insieme le cose ".
Inserita da:
Wolverine
il 07.04.2021 - Letture:
340
Articoli Correlati
News
Spiacenti!

Non sono disponibili altre notizie correlate.
Interviste
Spiacenti!

Non sono disponibili Interviste correlate.
Live Reports
Spiacenti!

Non sono disponibili Live Reports correlati.
Concerti
Spiacenti!

Non sono disponibili concerti correlati.
Altre News di MetalWave