TAUR-IM-DUINATH: il videoclip di ''Night Hymn''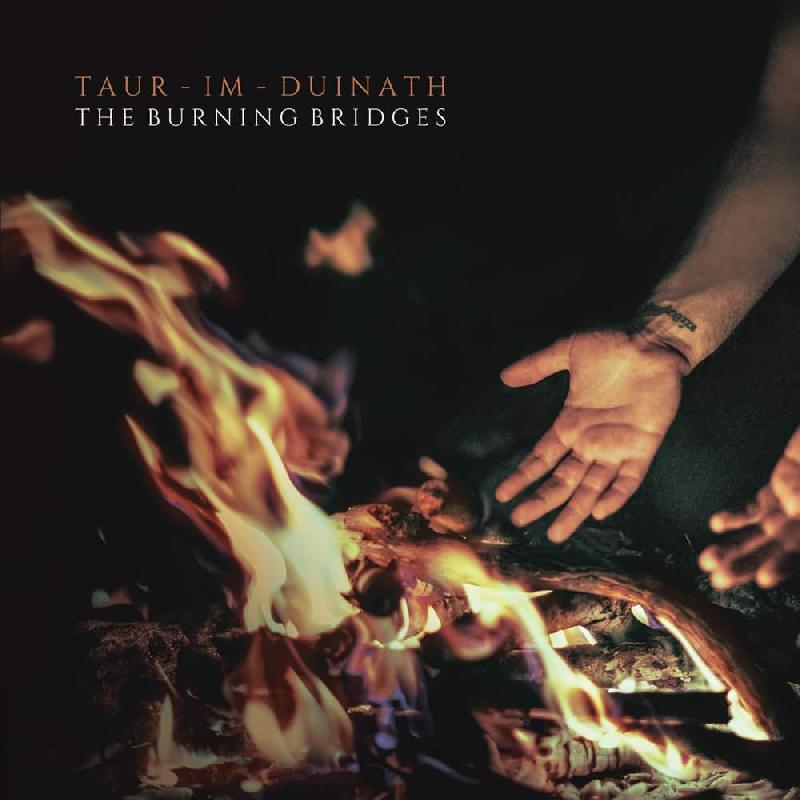 La one-man-band atmospheric black metal Taur-Im-Duinath rivela il rivela il videoclip di "Night Hymn" estratto dalla doppia release "The Burning Bridges", uscita per Cult Of Parthenope label.
Guarda il video di "Night Hymn" qui :
https://bit.ly/3aJFmjs
"The Burning Bridges" è ora disponibile
via Cult Of Parthenope :
https://bit.ly/3jvySpg
Formati disponibili :
- Ultra Limited Boxset + T-shirt Bundle
- Limited Boxset
- Double Digipak CD
- Digital Download / Streaming
"The Burning Bridges" è un viaggio sonoro che rappresenta la lotta perpetua degli opposti, una convergenza di due diversi aspetti di Taur-Im-Duinath.
La prima metà, una riedizione di "Randir", rappresenta il passato, "il vecchio sé", costantemente in lotta con rabbia e furia. Può essere incarnato come una violenta tempesta che assale la terra, negandole la pace.
Mentre "Bare Boughs" rappresenta un lato completamente diverso, una serie di canti e inni eseguiti in modo calmo e intimo, ma rivestiti di malinconia e desiderio. Alla maniera delle fiamme danzanti che disperdono l'oscurità assalitrice, il "nuovo sé" è ridotto al fondamento della sua essenza, alle sue ossa spoglie. Privo di tutto ciò che è superfluo e superficiale. Attraverso l'accettazione, la saggezza del silenzio e la quieta contemplazione, il "nuovo" sé diventa spiritualmente consapevole. Per raggiungere l'equilibrio e la consapevolezza, quindi, i ponti del nostro passato devono essere bruciati.
Cult Of Parthenope ha commentato :
"Questo nuovo lavoro targato Taur-Im-Duinath è caratterizzato da molti sapori e diverse ispirazioni. Mentre"Randir" combina la durezza e la fierezza del black metal insieme a strati di atmosfera e testi intrisi di emozioni,"Bare Boughs" è pregno di introspezione e malinconia, dal suono essenziale. È un capolavoro neofolk, decisamente ispirato ad artisti del calibro di Agalloch, Of The Wand And The Moon e Hexvessel. Due lati con due diversi paesaggi sonori. Dalla desolazione, furia e impetuosità, alla tregua calda, intima e tranquilla ..."
"The Burning Bridges" tracklist :
RANDIR
1. L'Incedere del Vuoto
2. Scrutare L'Abisso
3. Fuochi Estinti
4. La Chiusura Del Cerchio
BARE BOUGHS
1. To Wander
2. Clearing Path
3. Night Hymn
4. Hyades
5. Erinnerung
6. Aequor Animi
7. Ashes
Featuring special guest performances by Marco Alfieri (ex Parodos), Dario Guarino (Aged Teen) and Chiara Minniti (Writ in Water).
Taur-Im-Duinath is :
F. : All Instruments
Out now via Cult Of Parthenope label.
Inserita da:
Jerico
il 23.02.2021 - Letture:
390
Articoli Correlati
Interviste
Spiacenti!

Non sono disponibili Interviste correlate.
Live Reports
Spiacenti!

Non sono disponibili Live Reports correlati.
Concerti
Spiacenti!

Non sono disponibili concerti correlati.
Altre News di MetalWave