HOUR OF PENANCE: tre date in Italia ad Ottobre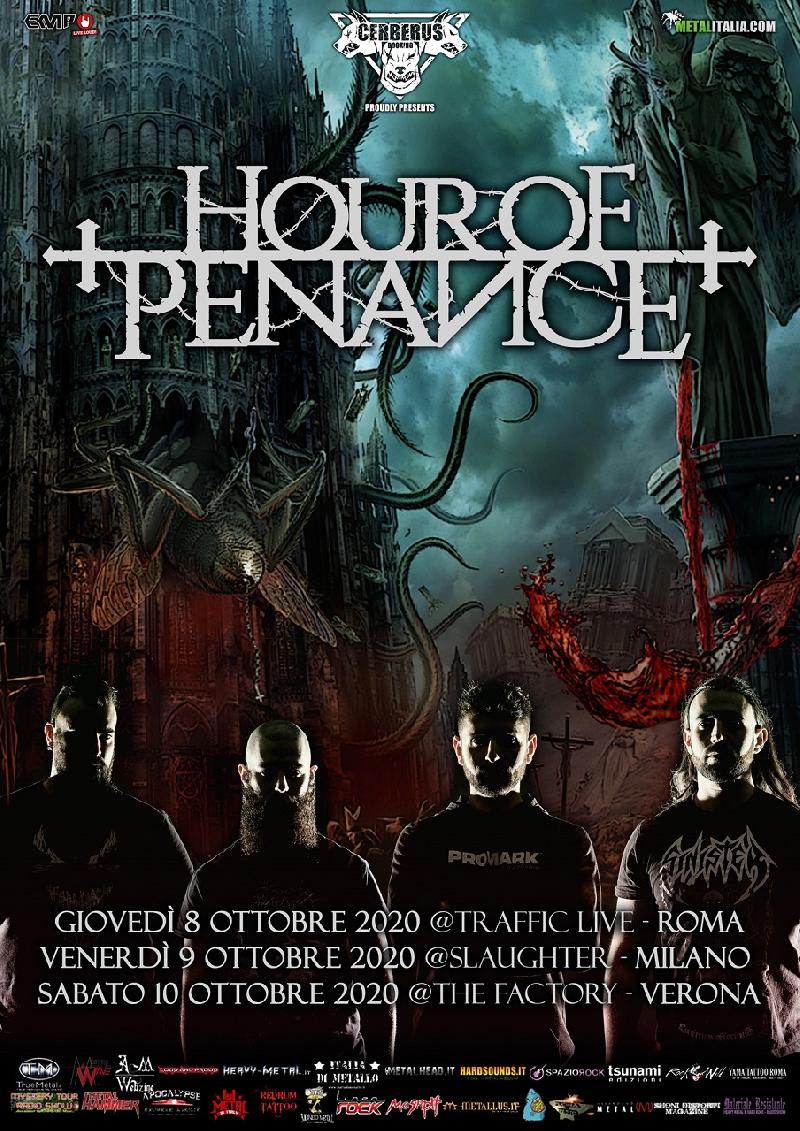 Con una carriera ventennale, otto dischi all'attivo e innumerevoli concerti in tutto il globo, gli HOUR OF PENANCE sono sicuramente una delle band che hanno imposto il proprio marchio di fabbrica nel vasto panorama del death metal mondiale. Autori di autentici capolavori come "The Vile Conception" e "Sedition", alla fine del del 2019 pubblicano "Misotheism", album che ancora una volta li conferma tra i grandi del genere.
La band di Giulio Moschini e soci terrà tre show esclusivi dall'8 al 10 Ottobre a Roma, Milano e Verona.
Di seguito i dettagli delle date:
HOUR OF PENANCE + Guest
Giovedì 8 Ottobre 2020 @Traffic Live - Roma
Evento Fb:
https://www.facebook.com/events/622990895098153
Venerdì 9 Ottobre 2020 @Slaughter Club – Milano
Evento Fb:
https://www.facebook.com/events/2514938198824100/
Sabato 10 Ottobre 2020 @The Factory – Verona
Evento Fb:
https://www.facebook.com/events/221630472590900
Inserita da:
Jerico
il 20.04.2020 - Letture:
441
Articoli Correlati
Altre News di MetalWave
Notizia Precedente
Notizia Successiva