HOT ALIEN SAUCE: prime news sul disco d'esordio ''Seeking Glory''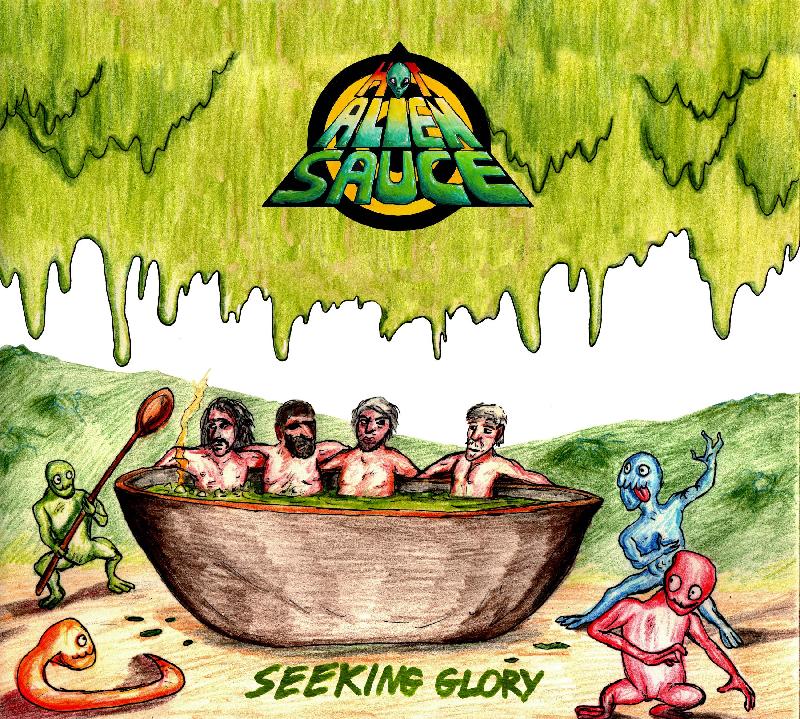 Il disco d'esordio degli HOT ALIEN SAUCE dal titolo "Seeking Glory" sarà disponibile dal prossimo 5 Giugno via Volcano Records & Promotion in versione digitale su tutte le principali piattaforme di streaming e di acquisto online come Spotify, Deezer, iTunes e Amazon Music.
L'alien rock degli HOT ALIEN SAUCE invaderà il mercato discografico "Seeking Glory". Frutto di combinazioni che spaziano dal reggae alla fusion, dal prog al punk, le 10 tracce di quest'album raccontano l'uomo nel suo viaggio alla ricerca della gloria personale. Una salsa aliena decisamente piccante: ecco come si può definire la loro musica. Nell'attesa delle prossime news, ecco svelata la tracklist di "Seeking Glory":
1. Get Me
2. Play Your Game
3. Riding The Storm
4. Tell Me When
5. Voices
6. One Way Ticket
7. All That I Know
8. What You're Feeling
9. When You Call My Name
10. Seeking Glory
Genere: Alien Hard Rock, Alternative Hard Rock – Stoner - Crossover
Artisti simili: Audioslave, Living Colour, Red Hot Chili Peppers
Per maggiori informazioni
http://www.volcanopromotion.com
http://www.facebook.com/volcanopromotion
https://www.facebook.com/hotaliensauce
Inserita da:
Jerico
il 09.04.2020 - Letture:
447
Articoli Correlati
Interviste
Spiacenti!

Non sono disponibili Interviste correlate.
Live Reports
Spiacenti!

Non sono disponibili Live Reports correlati.
Concerti
Spiacenti!

Non sono disponibili concerti correlati.
Altre News di MetalWave