MVO CONCERTI: promuove il contest in favore degli ospedali della Romagna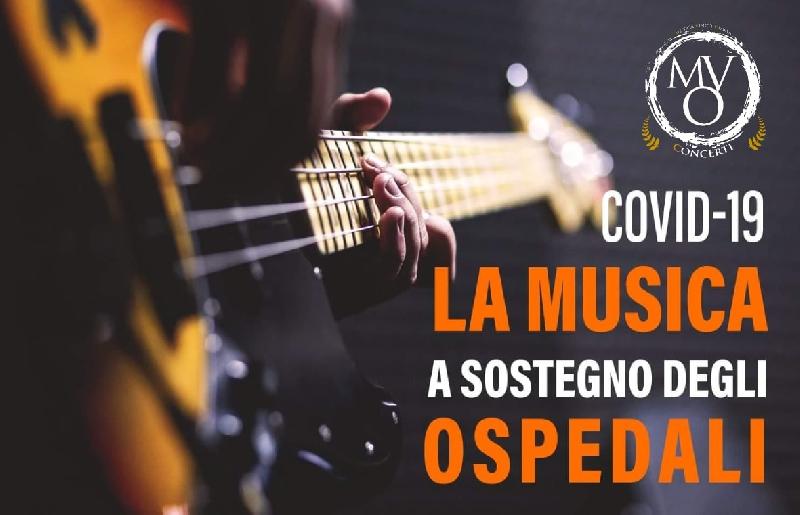 Parte il contest legato all'evento "Requiem Of Destruction fest II". Ancora una volta la musica unisce e si muove in favore di chi ha più bisogno in questo momento di emergenza.
MVO concerti non resta insensibile alla grave situazione sanitaria del nostro Paese e scende in prima linea in favore degli ospedali della Romagna.
Parte dunque da oggi la selezione delle band che suoneranno sul palco del 24 Club di San Marino.
Il "Requiem Of Destruction fest II" si svolgerà il 19 Settembre
(EVENTO FACEBOOK:https://www.facebook.com/events/279397259711852/ ) e le band selezionate da questo contest si andranno ad aggiungere alle altre già confermate.
Ancient Bards
Nightland
Deathess Legacy
Hangarvain
Voices From Beyond
Old Bridge
From The Depht
Barbarossa
MVO concerti indice dunque un contest con un'iscrizione legata ad una raccolta fondi,
ECCO IL LINK: gf.me/u/xq6r5v
. Per iscriversi è necessario fare una donazione
. Le donazioni sono aperte a tutti, non solo alle band che vogliono iscriversi al contest. E' necessario però indicare in modo chiaro il nome della band se intendete partecipare al contest per poter risalire all'iscrizione.
Tutto il ricavato da questa iniziativa sarà donato agli ospedali della Romagna per contribuire attivamente alla lotta contro il Covid 19 e affrontare l'emergenza sanitaria.
ECCO COME PARTECIPARE:
° Per partecipare la band interessata dovrá spedire L' Epk (o semplicemente una Bio, 2 brani in Mp3 e una foto di band) alla mail
mvasi94@yahoo.com
° Effettuare una donazione cliccando su QUESTO LINK: gf.me/u/xq6r5v
°Non é necessario che la band appartenga alla Regione ospitante, ma può provenire da tutta italia
°La band Partecipante dovrá avere un repertorio esclusivamente inedito ed appartenere al genere Hard Rock/heavy metal con le relative nicchie.
Tutto il materiale pervenuto sarà valutato dallo Staff di MVO concerti, che stipulerá una classifica. Saranno scelte 9 band che potranno partecipare alla seconda edizione del Requiem of Destruction.
Delle 9 band vincitrici del contest, 2 suoneranno sul palco A e 7 sul palco B in ordine di classifica. Ognuna di esse avrá a disposizione cena, backline e 50 € di rimborso spese.
Il contest terminerà Mercoledì 15 Luglio alle ore 12.00 e nel pomeriggio verranno annunciate tutte le band partecipanti al festival.
Ovviamnete, dato il periodo di emergenza sanitaria, ogni data sopra riportata potrà subire variazioni in relazione alle continue scelte di governo funzionali ad estinguere il Virus.
Anche la data ultima di termine iscrizione al contest quindi potrebbe essere ulteriormente posticipata.
Aspetiamo la vostra musica e speriamo di rivedervi on stage al più presto.
#lamusicanonsiferma
Inserita da:
Jerico
il 16.03.2020 - Letture:
260
Articoli Correlati
Altre News di MetalWave