ENZO THE GLORY ENSEMBLE: il nuovo album a marzo 2020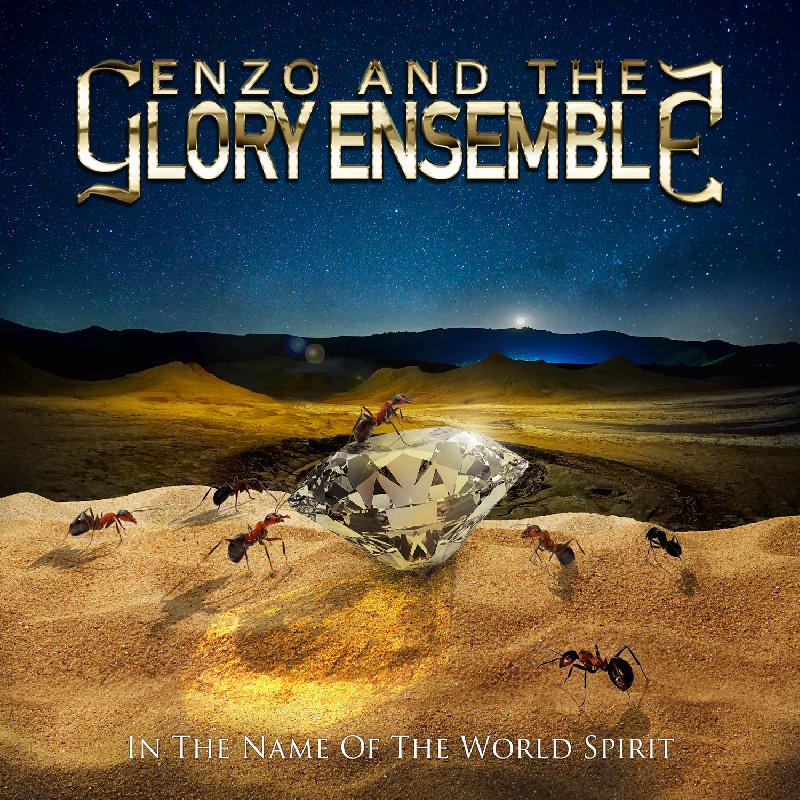 Dopo gli album precedenti "In the Name of the Father" e "In The Name of The Son", il compositore Enzo Donnarumma si è nuovamente unito a Gary Wehrkamp (Shadow Gallery) per la produzione del nuovo disco intitolato "In The Name Of Lo spirito del mondo ".
La gamma stellare di Enzo e The Glory Ensemble comprende Enzo Donnarumma, Marty Friedman, Kobi Farhi (Orphaned Land), Ralf Scheepers (Primal Fear), Mark Zonder (Fates Warning, Warlord), Gary Wehrkamp & Brian Ashland (Shadow Gallery), Nicholas Leptos (Warlord, Arrayan Path), Derek Corzine e Amulyn Braught Corzine (Whisper from Heaven), David Brown (Metatrone), Alessandro Battini (Dark Horizon), Maria Londino e Francesco Romeggini (S91), Mr Jack, Claudia Coticelli e Clara People
Oltre a questa formazione mondiale, il bassista Philip Bynoe (della band di supporto di Steve Vai) si è unito al Glory Ensemble per il nuovo album.
Durando più di un'ora su 13 tracce, "In The Name Of The World Spirit" sarà sicuramente un must per tutti coloro che amano il progressive metal con influenze etniche. Questo capitolo finale della trilogia è un ponte tra le culture occidentali e orientali, oltre a un enorme passo verso una produzione di alto livello. L'equilibrio tra le parti strumentali e la voce è ora migliorato, mentre gli arrangiamenti etnici sono guidati dal magnifico ensemble di cori Weza Meza dal Congo. Ancora una volta, grazie alla vasta sezione del coro, "In The Name Of The World Spirit" stabilisce un nuovo standard nella scena del cosiddetto "Gospel Metal".
La tracklist:
01 Precariousness
02 Nothingness (It's Everyone's Fate)
03 The Bronze Age
04 Try To Put In Pit The Fear
05 To Every Chest
06 Just In My Heart The Blame
07 I'll add more
08 My Pillory
09 Last Weep
10 Psalm 13 (Tell Me)
11 Echo
12 One Reason
Inserita da:
Wolverine
il 26.01.2020 - Letture:
465
Articoli Correlati
Recensioni
Spiacenti!

Non sono disponibili Recensioni correlate.
Interviste
Spiacenti!

Non sono disponibili Interviste correlate.
Live Reports
Spiacenti!

Non sono disponibili Live Reports correlati.
Concerti
Spiacenti!

Non sono disponibili concerti correlati.
Altre News di MetalWave
Notizia Precedente
Notizia Successiva