HOLY TIDE: svelano la cover di "Aquila" e la sua tracklist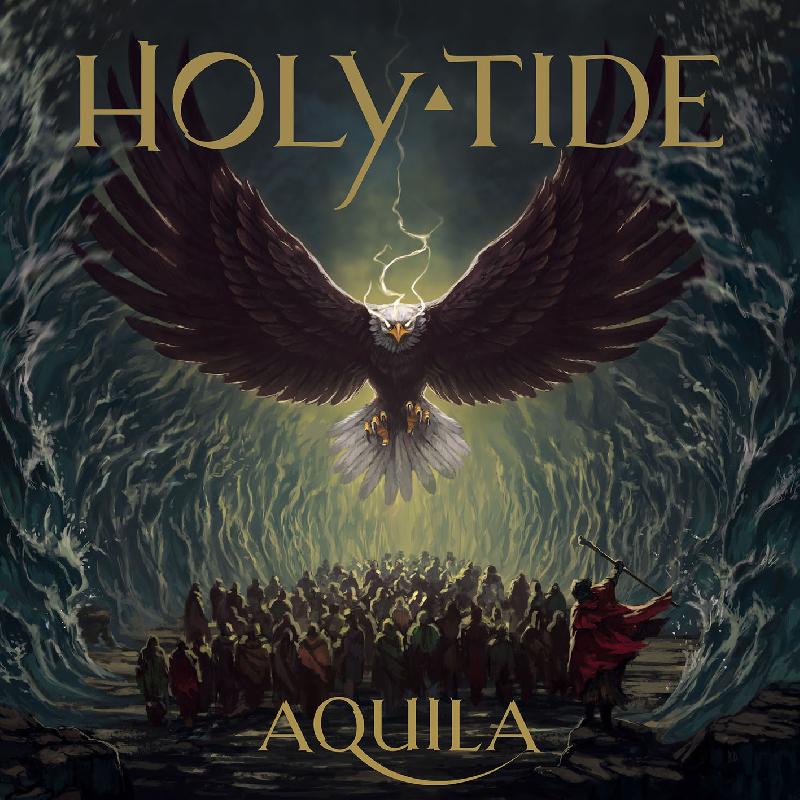 Il 28 giugno 2019, gli HOLY TIDE pubblicheranno il loro album di debutto intitolato "Aquila" la cui cover è stata realizzata dal talentuoso artista italiano Biagio D'Alessandro.
Di seguito la tracklist ufficiale: 1. Creation - The Divine Design - 2. Exodus - 3. Chains Of Enoch - 4. Godincidence - 5. Curse And Ecstasy - 6. Eagle Eye - 7. The Crack Of Dawn - 8. Lord Of The Armies - 9. Sunk Into The Ground - 10. The Age Of Darkness - 11. The Shepherd's Stone - 12. Lamentation - 13. Return From Babylon - 14. The Name Of Blasphemy
Con "Aquila" gli HOLY TIDE daranno vita ad un vero e proprio dipinto musicale di potente, melodico e Progressive Heavy Metal con 14 canzoni che rappresentano un viaggio emozionale, eseguito da grandi musicisti (Joe Caputo al basso, Gustavo Scaranelo alle chitarre dal Brasile, Fabio Caldeira (Maestrick) alla voce dal Brasile e Michael Brush (Sirenia, Magic Kingdom) alla batteria dal Regno Unito), con lo scopo di dare vita ad un grande caleidoscopio musicale di melodie e pathos.
Alcune canzoni sono esaltate dalla presenza di grandi ospiti che vi presenteremo nei prossimi giorni.
Quindi, null'altro da aggiungere, basta tenere gli occhi aperti per ulteriori notizie!
Un'onda di marea sta per colpirti!
Il CD "Aquila" può essere pre-ordinato su:
http://smarturl.it/HOLYTIDE-CD
Official sites:
- MY KINGDOM MUSIC:
http://www.mykingdommusic.net
http://www.facebook.com/mykingdommusic.label
- HOLY TIDE:
http://www.facebook.com/holytideofficial
Inserita da:
Jerico
il 29.04.2019 - Letture:
334
Articoli Correlati
Interviste
Spiacenti!

Non sono disponibili Interviste correlate.
Live Reports
Spiacenti!

Non sono disponibili Live Reports correlati.
Concerti
Spiacenti!

Non sono disponibili concerti correlati.
Altre News di MetalWave
Notizia Precedente
Notizia Successiva