CROWN OF AUTUMN: svelano cover e tracklist di "Byzantine Horizons"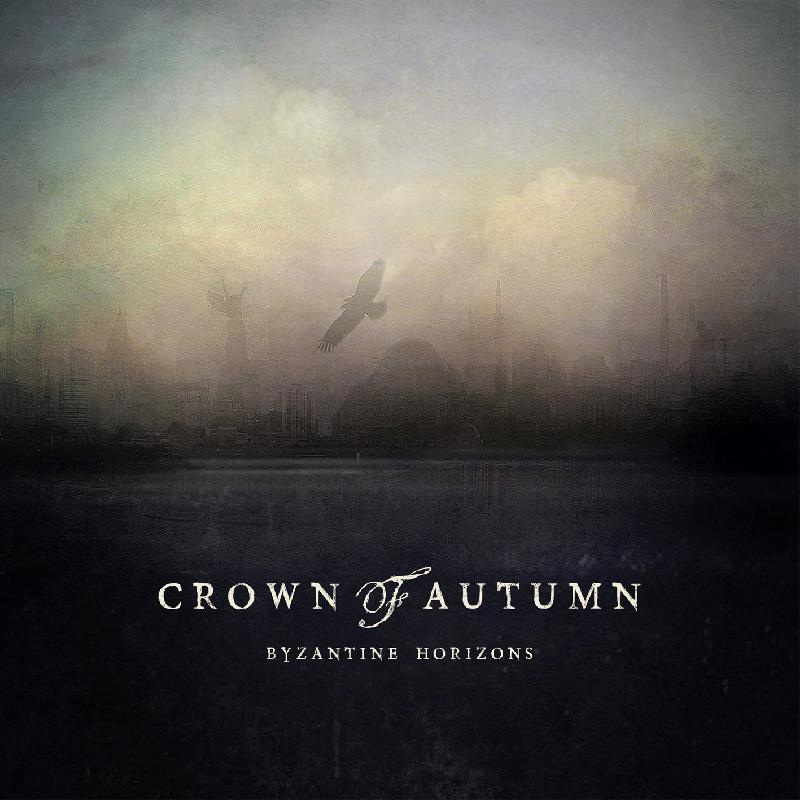 I CROWN OF AUTUMN sono finalmente pronti a svelare alcuni dei principali aspetti del loro nuovo album "Byzantine Horizons", il terzo capitolo della loro carriera ormai ultra-ventennale. L'album uscirà il 5 Aprile, su My Kingdom Music ed ecco la fantastica copertina creata dallo stesso Emanuele Rastelli, membro storico della band.
Ecco la tracklist completa con i titoli degli 11 gioielli presenti in "Byzantine Horizons":
1. A Mosaic Within - 2. Dhul-Qarnayn - 3. Scepter And Soil - 4. Cyclopean - 5. Lo Sposo Dell'Orizzonte - 6. Everything Evokes - 7. Walls Of Stone, Tapestries Of Light - 8. Whores For Eleusis - 9. Lorica - 10. Roman Diary - 11. Our Withering Will
Registrato, mixato e masterizzato da Mattia Stancioiu presso l'Elnor Studio di Milano, "Byzantine Horizons" mostra ancora una volta quanto siano originali ed innovativi i CROWN OF AUTUMN, aggiungendo al loro tipico Medieval Dark Metal, nuovi elementi più vicini alla musica folk ed etnica e alla Dark Wave.
È possibile ordinare "Byzantine Horizons" su:
http://smarturl.it/COABYZ-CD
Benvenuti in una nuova epica ed oscura cavalcata!
Siti ufficiali:
- MY KINGDOM MUSIC:
http://www.mykingdommusic.net
*
http://www.facebook.com/mykingdommusic.label
- CROWN OF AUTUMN:
http://www.facebook.com/crownofautumn
Inserita da:
Jerico
il 26.01.2019 - Letture:
195
Articoli Correlati
Interviste
Spiacenti!

Non sono disponibili Interviste correlate.
Live Reports
Spiacenti!

Non sono disponibili Live Reports correlati.
Concerti
Spiacenti!

Non sono disponibili concerti correlati.
Altre News di MetalWave