KOLOSSVS / MANON: esce oggi lo split ''The Invocation of Makt''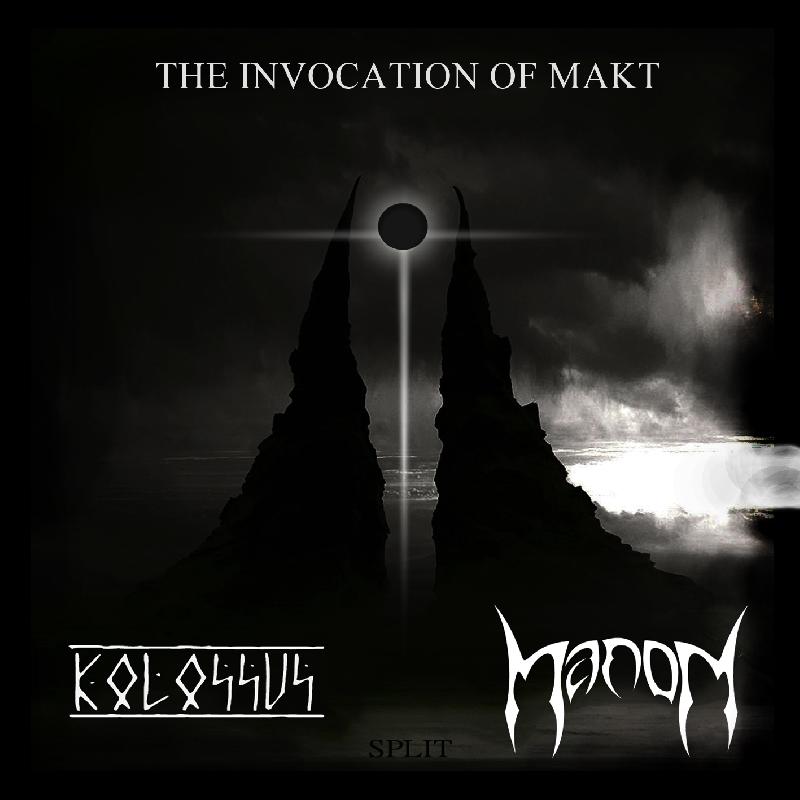 MASD RECORDS apre ufficialmente le nuove pubblicazioni discografiche del 2019 con una primissima uscita totalmente black metal.
Kolossvs & Manon sono due artisti rispettivamente genovesi, i quali, dopo anni di esperienza nel settore, hanno unito i loro background per creare questo favoloso album dai richiami sonori puramente nordici e oscuri, per un Black Metal senza fronzoli e purissimo.
"The Invocation Of Makt" è un rituale, intenso e dalle forme di interpretazione personalistiche ed esistenzialistiche, una ricerca continua della propria spiritualità interiore.
Questo album è stato realizzato totalmente a Mano da Chiara Rovesti con contenuti speciali, in Edizione Limitata a 25Copie a disposizione su Bandcamp.
LINK UTILI:
SPLIT Official Facebook Page:
https://www.facebook.com/Kolossvs-ManoN-SPLIT-EP-199039100998656/?
MASD RECORDS BANDCAMP:
https://masdrecords.bandcamp.com/album/the-invocation-of-makt
MASD RECORDS Official Facebook Page:
https://www.facebook.com/masd.records/
TRACKLIST:
1) Intro
2) Norge
3) Makt
4) The Invocation
5) The Vitriol Age
6) Of Hastur and Xenaoth
LINE UP:
Kolossvs - Black Metal project with viking / classic influences, founded in 2014 by Helliminator
ManoN - Raw Black Metal project, founded in 1996 by Albrecht Schwarzimmer
Additional notes:
from 1998 to 2005, Helliminator run a solo industrial Black Metal project called T132
ManoN previous releases: 1999 demotape "The Ancient Spirit Of Nature"; 2003 full-lenght CDr "Northern Dignity".
Inserita da:
Jerico
il 21.01.2019 - Letture:
458
Articoli Correlati
Recensioni
Spiacenti!

Non sono disponibili Recensioni correlate.
Interviste
Spiacenti!

Non sono disponibili Interviste correlate.
Live Reports
Spiacenti!

Non sono disponibili Live Reports correlati.
Concerti
Spiacenti!

Non sono disponibili concerti correlati.
Altre News di MetalWave