MALAMORTE: resuscitano l' "Anticristo" con il nuovo lyric video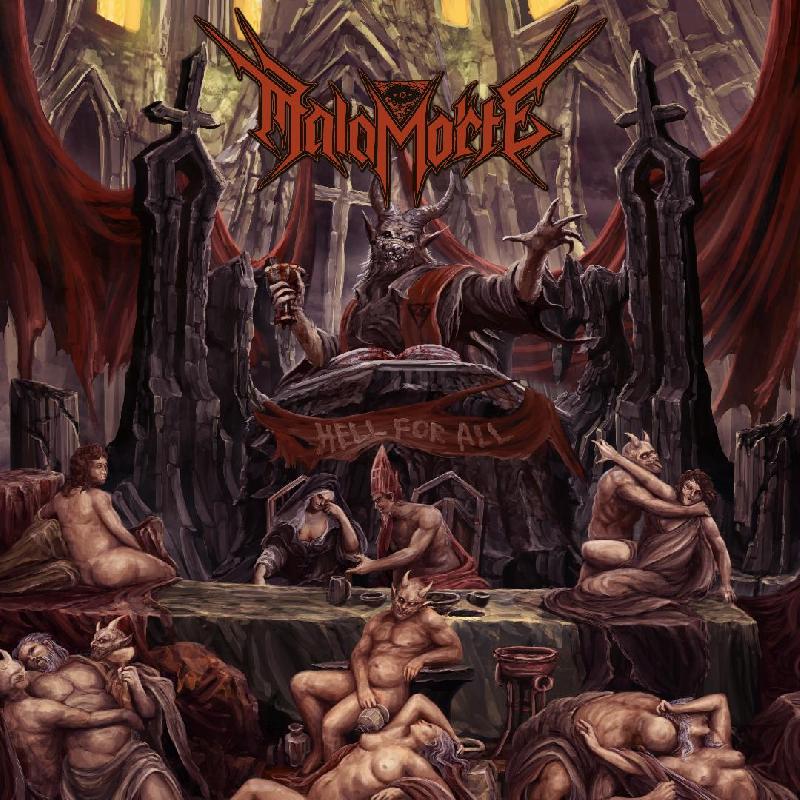 Malamorte: il side project di Alex Nunziati (Lord Vampyr, Cain, Nailed God, Shadowsreign, Sepolcrum, ex VII Arcano, ex Theatres des Vampires) è un feroce e malvagio heavy metal narrante storie sull' occulto e misticismo, con un' influenza power, thrash e black metal.
La band pubblicherà il terzo album "Hell For All" via Rockshots Records il prossimo 25 Gennaio (Europa) e 8 Febbraio (Nord America). Pronti a resuscitare l' "Anticristo", la band sacrifica il primo lyric video per promuovere l'album al seguente link:
https://youtu.be/ahV9WY86q44
"Hell For All" è stato scritto come un album coeso e ogni brano composto in funzione della complementarietà con le altre tracce. Rispetto al precedente album del 2016, "Hell For All" ha più elementi thrash e power metal, dal momento che la band ha ampliato e contaminato le proprie origini black metal.
Tenendo sempre a mente il punto di vista dell' ascoltatore, i Malamorte desiderano formulare un viaggio che alterna momenti più heavy a quelli più riflessivi, creando una nuova prospettiva ad ogni ascolto.
Qualità ed energia sono gli obbiettivi primari per la band, che dà la possibilità ai propri fans di evadere in una realtà alternativa e trovare riferimenti ad un grande range di influenze come Mercyful Fate, King Diamond, Iron Maiden e Slayer.
Il pre-order è già disponibile al seguente link:
http://bit.ly/malamorte_cd
Track Listing:
1.Advent
2. Antichrist
3. Warriors of Hell
4. Holy or Unholy
5. Mother
6. Hell For All
7. Son
8. The Worshipers of Evil
9. Satan's Slave
10. God Is Nothing
For More Info:
http://www.rockshots.eu
http://malamorte.wixsite.com/malamorte
Inserita da:
Jerico
il 07.12.2018 - Letture:
678
Articoli Correlati
Interviste
Spiacenti!

Non sono disponibili Interviste correlate.
Live Reports
Spiacenti!

Non sono disponibili Live Reports correlati.
Concerti
Spiacenti!

Non sono disponibili concerti correlati.
Altre News di MetalWave
Notizia Precedente
Notizia Successiva