ANGUISH FORCE: firmano per Dawn Of Sadness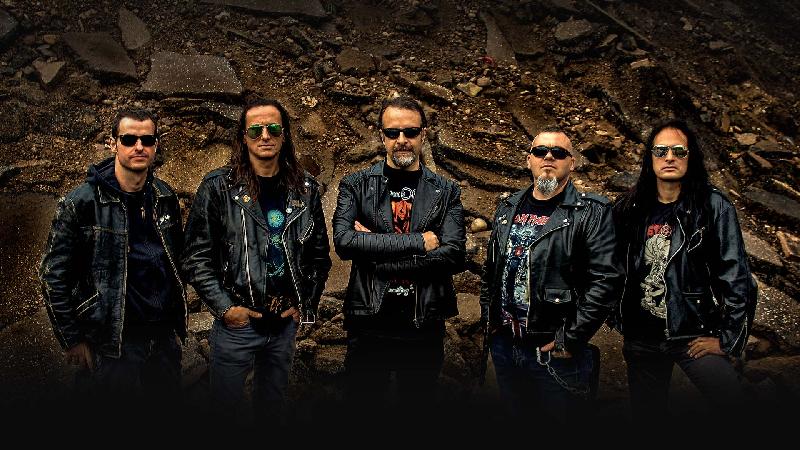 Dawn Of Sadness è orgogliosa di annunciare di aver messo sotto contratto una delle migliori realtà della scena Metal italiana: gli ANGUISH FORCE.
Faremo uscire il nuovo album "Chapter 7" in formato CD, LP e digitale nel prossimo settembre.
La Heavy / Thrash Metal band altoatesina è arrivata al settimo full-length album e con "Chapter 7" riescono a dare vita ad un lavoro assolutamente di livello internazionale sia per qualità sonora sia per le caratteristiche compositive dell'album che siamo certi segnerà un nuovo confine alla scena Metal italiana.
Per info riguardo la nuova release, ordinare i cd o il merchandise ufficiale, mp3, date dal vivo, news e tutto quanto riguarda gli ANGUISH FORCE, è possibile visitare gli spazi web ufficiali:
ANGUISH FORCE Official Website:
http://www.anguishforce.com
ANGUISH FORCE Official Fb Page:
http://www.facebook.com/anguish.force
DAWN OF SADNESS Website:
http://www.dawnofsadnessproductions.com
DAWN OF SADNESS Official Fb Page:
http://www.facebook.com/dawnofsadnessproductions
DAWN OF SADNESS e-mail:
dawnofsadness@yahoo.it
Inserita da:
Jerico
il 06.07.2018 - Letture:
184
Articoli Correlati
Altre News di MetalWave