DYING AWKWARD ANGEL: pubblicano il singolo del nuovo album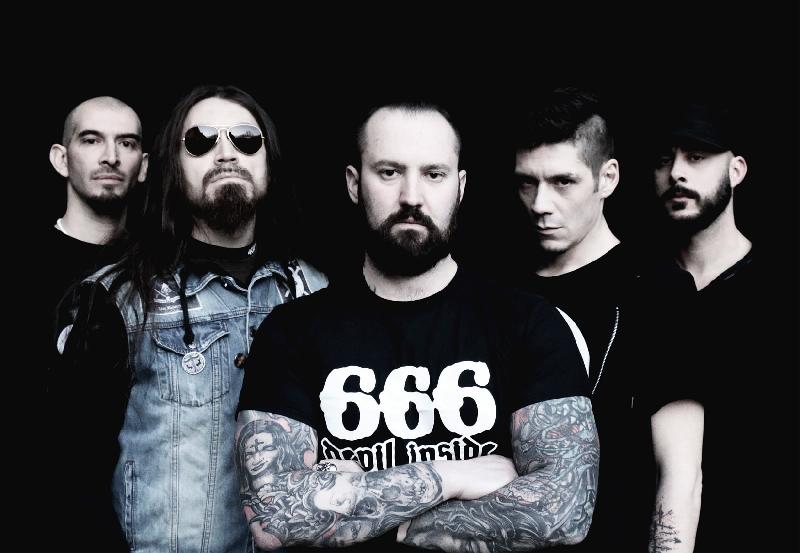 I torinesi death metallers DYING AWKWARD ANGEL pubblicano il lyric video di "Maldita Seas", primo singolo estratto dal nuovo album "Absence of Light":
https://youtu.be/lz6oB99iji0
I Dying Awkward Angel sono una death metal band fondata nel 1998 a Torino per mano di Edoardo Demuro e Ivan Longo, seguendo la corrente melodica svedese degli anni '90. Il progetto ha vissuto per molti anni nella scena underground italiana, ed è sopravvissuto a diversi cambi di formazione. Non è mai stata interrotta, comunque, la ricerca di un sound sempre migliore, in equilibrio fra vintage e modernità.
Dopo alcune pubblicazioni indipendenti, "Absence of Light" è finalmente la prima release ufficiale della band!
"Absence of Light" impersonifica la tradizione old school del melodic death metal combinato con un approccio moderno e una produzione all' avanguardia.
Il nuovo album verrà pubblicato in Europa il 25 Maggio e in Nord America l' 8 Giugno da EXTREME METAL MUSIC/ROCKSHOTS RECORDS.
Il pre-order è disponibile al seguente link:
http://bit.ly/Absence_PREORDER
For more info:
http://www.extremetalmusic.com
http://www.rockshots.eu
http://www.dyingawkwardangel.com/
https://www.facebook.com/dyingawkwardangel
Inserita da:
Jerico
il 24.05.2018 - Letture:
422
Articoli Correlati
Interviste
Spiacenti!

Non sono disponibili Interviste correlate.
Live Reports
Spiacenti!

Non sono disponibili Live Reports correlati.
Concerti
08 Giu. 2019

Dying Awkward Angel @ "Arlecchino Show Club", Vedano Olona (VA)
Altre News di MetalWave
Notizia Precedente
Notizia Successiva