NANOWAR OF STEEL: live a Foggia con BLACK CIABBATH ed IMMORTADELL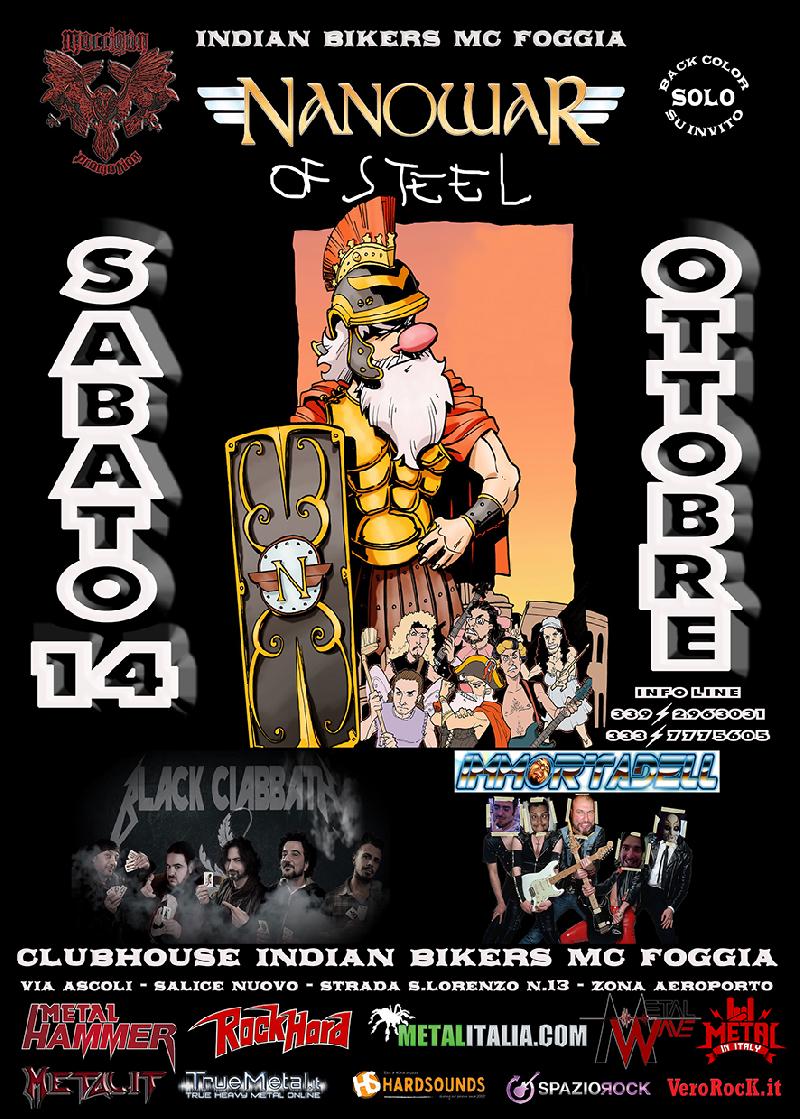 CLUBHOUSE INDIAN BIKERS MC - FOGGIA in collaborazione con MORRIGAN PROMOTION sono lieti di annunciare l'inaugurazione della nuova stagione live che avrà inizio con il concerto più irriverente dell'anno!!! Sullo stesso palco si esibiranno tre delle band più folli del panorama musicale italiano. Ad aprire le danze i foggiani IMMORTADELL con il loro Grezz Metal, a seguire i napoletani BLACK CIABBATH fautori di un geniale Hard Rock demenziale ed ironico e a chiudere la serata gli headliner dello show, i custodi dell'acciao inox 18/10... I grandi NANOWAR OF STEEL !!! Uno show imperdibile al quale voi fusi di testa non potete assolutamente mancare!!!
Link dell'evento:
https://www.facebook.com/events/848994988602056/
https://www.facebook.com/morriganpromotion
Inserita da:
Jerico
il 30.09.2017 - Letture:
1165
Articoli Correlati
Interviste
Spiacenti!

Non sono disponibili Interviste correlate.
Live Reports
Spiacenti!

Non sono disponibili Live Reports correlati.
Concerti
22 Feb. 2020

Nanowar Of Steel @ "Mascarata - Carnevale di Feudalesimo e Libertà", Roma (RM)

21 Feb. 2020

Nanowar Of Steel @ "Vox", Nonantola (MO)

14 Feb. 2020

Nanowar Of Steel @ "PAD14", Collegno (TO)
Altre News di MetalWave