AQUIVER: il Release Party del debut "Frames"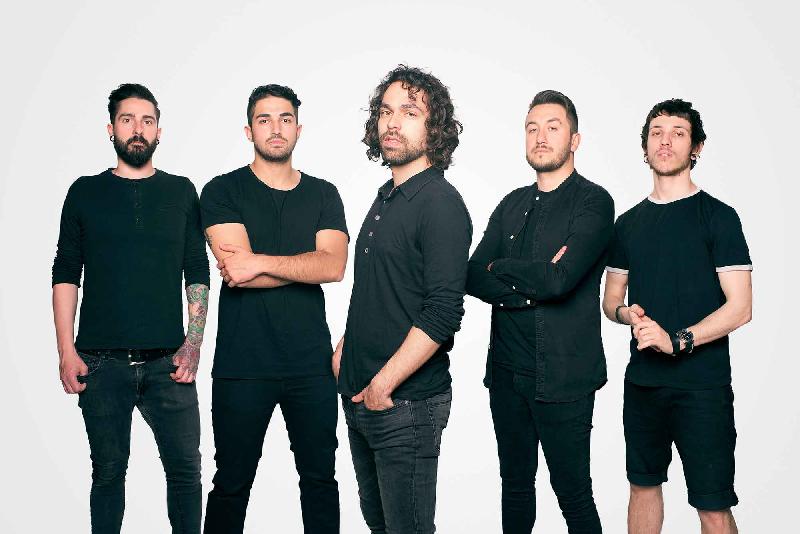 Aquiver è un nome nuovo nella scena underground rock e metal, ma con un background affermato e le idee ben chiare: un melting pot di idee differenti, con un approccio moderno e dinamico.
Composta da membri di band come Trick Or Treat, What A Funk, Damned Spring Fragantia e Never Alone, gli Aquiver si preparano al debutto discografico.
Il 13 Ottobre uscirà infatti "Frames", primo full length della formazione, mixato a New York da Dan Korneff (già al lavoro con Breaking Benjamin, Paramore, Pierce The Veil, Papa Roach, My Chemical Romance) e dysFUNCTION Studios, con un sound che spazia tra il metalcore di Bring Me The Horizon, l'estrosità dei Pierce The Veil, l'approccio catchy di 30 Seconds To Mars e tanto altro.
La parola alla band:
"L'album "Frames" nasce e si evolve nel giro di molti mesi durante i quali la band ha avuto modo di sperimentare grandi cambiamenti personali e vivere le emozioni trasposte poi nella musica e nei testi dell'album. Senza volerlo avevamo racchiuso il nostro vissuto nei brani.
Il titolo "Frames" vuole dare l'idea di tante cornici atte ad includere ogni singola emozione e a fare parte di un'immagine complessa formata da tante sfaccettature. Il cuore e il cervello dell'artwork sono l'anima e il corpo della complessità interiore descritta nei singoli brani"
L'album è stato prodotto dagli Aquiver insieme a Giuseppe 'Dualized' Bassi di dysFUNCTION Productions (che ne ha curato anche le registrazioni), scritto e arrangiato dalla band. Frames uscirà per l'etichetta Square Heads.
Frames sarà presentato Sabato 14 Ottobre al Tunnel Club di Reggio Emilia in occasione dell'imperdibile Release Party
Evento FB ->
https://www.facebook.com/events/113711779323694/
Line Up
Luca Pretorius: Vocal
Marco Profeta: Bass
Daniele Fioroni: Guitar, Back vocal
Francesco Pani: Guitar, Back vocal
Luca Setti: Drum
Tracklist:
01. Absence Rebound
02. CaSo
03. Save Your Day
04. Drawing Circles
05. Fall From Grace
06. Downfall
07. No More Words
08. A Million Red Lights
09. Moving Emotions
10. The One
11. Empty Space
Già online alcuni estratti pubblicati nei mesi scorsi.
'A Million Red Lights" Video ->
http://bit.ly/2fZ7Iw7
'Downfall' Audio ->
http://bit.ly/2wxPGHz
FACEBOOK
http://www.facebook.com/aquiverofficial
INSTAGRAM
http://www.instagram.com/aquiver_official/
TWITTER
https://twitter.com/aquiverofficial
Inserita da:
Jerico
il 13.09.2017 - Letture:
924
Articoli Correlati
Interviste
Spiacenti!

Non sono disponibili Interviste correlate.
Live Reports
Spiacenti!

Non sono disponibili Live Reports correlati.
Concerti
Spiacenti!

Non sono disponibili concerti correlati.
Altre News di MetalWave