MILADY METAL FEST: domani festival al femminile con SERENITY e CELLAR DARLING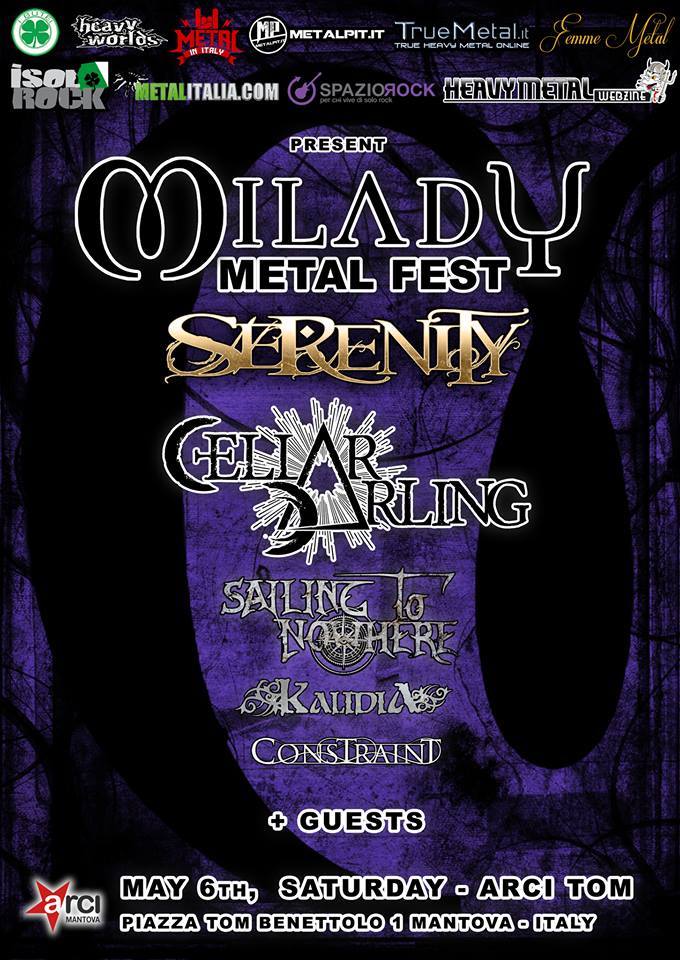 Milady Metal Festival è un nuovo festival dedicato alle voci femminili.
Il festival esordirà , nella sua prima edizione , al bellissimo Arci Tom di Mantova sabato 6 maggio.
Di seguito ecco il bill ed orari dell'evento:
Apertura porte 17:00
18:00 Afterlife Symphony
19:00 Constraint
20:00 Kalidia
21:00 Sailing to Nowhere
22.00 Cellar Darling
23:30 Serenity
Sabato 6 maggio
Arci Tom , Piazza Tom Benettolo 1 - 46100 Mantova
MILADY METAL FESTIVAL;
Serenity - Headliner
Cellar Darling - co-headliner - Primo Show Italiano
Sailing To Nowhere
Kalidia
Constraint
Afterlife Symphony
Prevendita disponibile su Vivaticket
http://www.vivaticket.it/ita/event/milady-metal-fest/94822
Biglietto in prevendita: € 18,00 + d.d.p.
Biglietto in cassa: € 23,00
Riservato soci Arci (costo tessera 2017 10 euro promozionale per tutto il mese di maggio , valida in tutta Italia).
Inserita da:
Jerico
il 05.05.2017 - Letture:
1136
Articoli Correlati
Interviste
Spiacenti!

Non sono disponibili Interviste correlate.
Live Reports
Spiacenti!

Non sono disponibili Live Reports correlati.
Altre News di MetalWave