SAILING TO NOWHERE: in uscita "Lost in Time" per Underground Symphony Promotion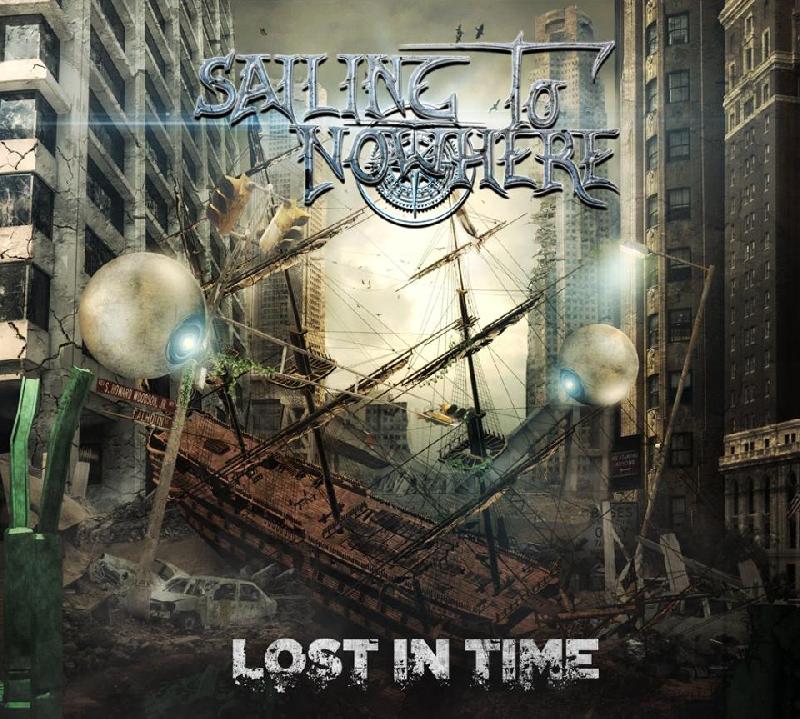 Underground Symphony è orgogliosa di annunciare la firma del contratto con la band italiana Sailing to Nowhere per la pubblicazione del secondo album dopo il successo del CD di debutto "To The Unknown".
Il genere proposto dalla band e' un Melodic Power Metal con eleganti influenze Hard Rock e "Lost In Time" è un must per i fans di Avantasia, Gamma Ray, Stratovarius, Alestorm, Blind Guardian, Sonata Arctica e sarà disponibile dal 14 aprile in formato deluxe digipack.
Il gruppo promuoverà il disco con Tour in Italia e in Europa e con la partecipazione ad alcuni importanti Festivals.
Il disco, mixato e masterizzato al Kick Recording Studio (Fleshgod Apocalypse) vede la partecipazione di 6 specials guests:
- Fabio Lione ( Rhapsody Reunion, Angra...)
- Roberto Tiranti (Labyrinth. New Trolls .­...)
- Hideaki Yamakado ( shredder rinomato in Giappone)
- Maestro Mistheria (­ Vivaldi Metal Project)
- Dino Fiorenza (Paul Gilbert, Steve Vai...)
- David Folchitto ( Stormlord, Prophilax..­.)
Ecco la tracklist e l'artwork, creato da Adhiira Art:
- Scream of the World
- Ghost City
- Apocalypse
- Suffering in Silence
- Our last Night on the Earth
- Fight for your Dreams
- New Life
- Start Again
La promozione sarà curata da Narcotica Promotion Publishing e Brothel of Sound Agency.
I numerosi Endorsements della band sono visibili sulla pagina Facebook del gruppo.
Inserita da:
Jerico
il 04.02.2017 - Letture:
1309
Articoli Correlati
Interviste
Spiacenti!

Non sono disponibili Interviste correlate.
Live Reports
Spiacenti!

Non sono disponibili Live Reports correlati.
Altre News di MetalWave
Notizia Precedente
Notizia Successiva