WE STILL ROCK: la compilation ufficiale di "A Melodic Rock Night"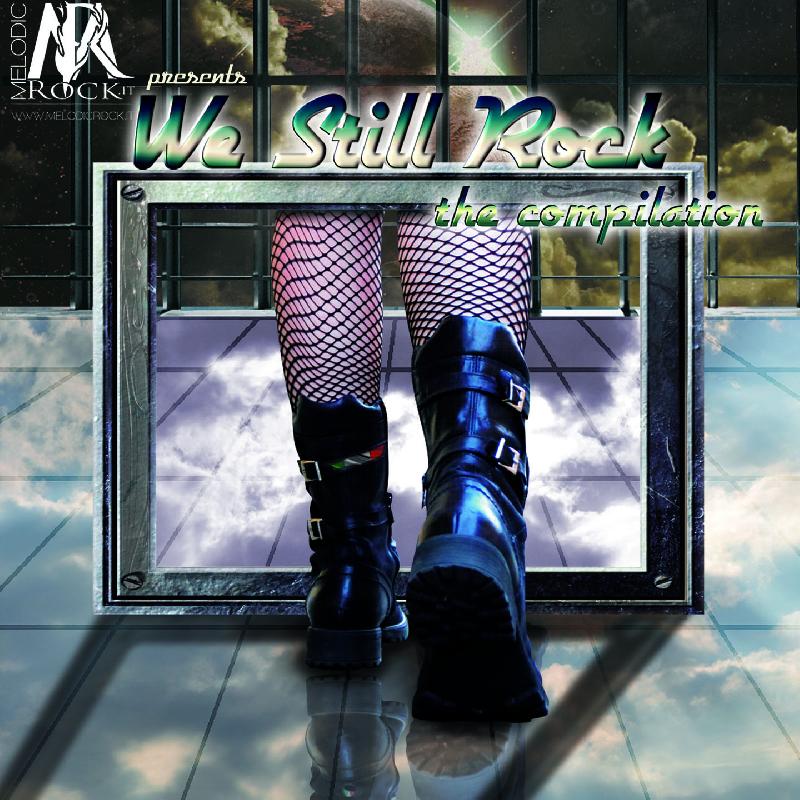 Tanzan Music, in collaborazione con Melodicrock.it, è orgogliosa di annunciare l'uscita di "We Still Rock - The Compilation" per il prossimo 3 Ottobre.
A nemmeno un anno di distanza dal rilascio in digitale su Tanzan Music del progetto I.F.O.R. con il singolo "We Still Rock" (TM15C003), la scena AOR e melodic rock italiana torna a unire le proprie forze per dar vita ad una grandiosa compilation di inediti finalmente disponibile in versione CD, un vero e proprio oggetto da collezione per tutti gli aficionados delle sonorità melodiche del terzo millennio ma saldamente ancorate alla tradizione del genere.
"We Still Rock - The Compilation" è una raccolta di brani inediti e versioni rivisitate messe a disposizione da alcuni dei top artists della scena rock melodica tricolore, promossa da un'idea della testata numero 1 in Italia per il genere in questione (Melodicrock.it), e nata a supporto della prima edizione di "A Melodic Rock Night", il grande mini-festival in programma in data 1 Ottobre 2016 presso il Grind House di Padova.
Ospiti speciali della compilation i britannici Vega, veri e propri headliner della manifestazione che rappresenta l'unica data su suolo italico del loro tour europeo 2016 a supporto del loro ultimo ed acclamato album "Who We Are".
La versione in cd di "We Still Rock - The Compilation" sarà disponibile in anteprima assoluta il prossimo 1 Ottobre al Grind House di Padova, in occasione di "A Melodic Rock Night".
Etichetta: Tanzan Music
Numero di catalogo: TM16C007
Data di uscita: 3 Ottobre 2016
CD Premiere Release Party: 1 Ottobre 2016 - "A Melodic Rock Night" Fest @ Grind House (Padova)
Tracklist:
01. I.F.O.R. - We Still Rock
02. Vega - Every Little Monster (Acoustic Version)
03. Laneslide - Together As One
04. Wheels Of Fire - Love Nest (Acoustic Version)
05. Alessandro Del Vecchio - Strange World
06. Charming Grace (feat. Nick Workman) - Gotta Get Away
07. Danger Zone - Walk Away (2016 Version)
08. Room Experience - No Time Yet For Lullaby (Alternative Vocals Version)
09. Soul Seller - Memories (Alternative Mix)
10. Hungryheart - Nothing But You (Acoustic Version)
11. Alchemy - Revolution
12. Highway Dream - Run Away
Inserita da:
Jerico
il 15.09.2016 - Letture:
1057
Articoli Correlati
Interviste
Live Reports
Spiacenti!

Non sono disponibili Live Reports correlati.
Concerti
28 Ott. 2020

Violentor @ "Vegas", Viareggio (LU)
Altre News di MetalWave