THE MUGSHOTS: gli ospiti sul nuovo album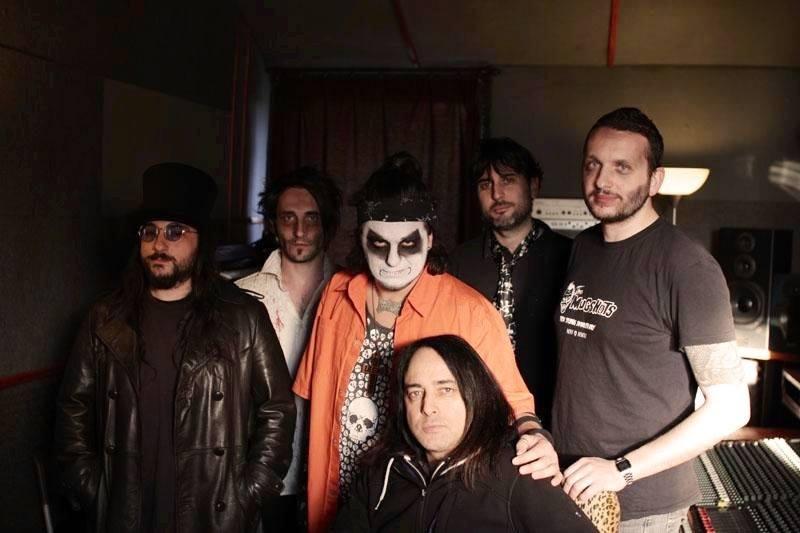 Riveliamo la lista ospiti "all stars" dei THE MUGSHOTS . Sul nuovo full-lenght "Something Weird", prodotto da Freddy Delirio e in uscita su CD-LP-digitale per Black Widow Records, saranno presenti:
Enrico Ruggeri
Steve Sylvester
Matt Malley (bassista fondatore dei Counting Crows, nominato a Grammy/Oscar)
Martin Grice (Delirium)
Tony "Demolition Man" Dolan (Venom Inc., Atomkraft)
Mike Browning (Nocturnus AD)
Freddy Delirio (Death SS, H.A.R.E.M.)
Manuel Merigo (IN.SI.DIA)
Ain Soph Aour (Necromass)
Andrea Calzoni (Psycho Praxis)
Il disco, in uscita a settembre, sarà un vero e proprio manifesto che includerà ogni singola influenza che ha attraversato il percorso dei The Mugshots, i quali festeggiano con l'uscita di "Something Weird" il loro quindicesimo anniversario.
La copertina dell'album porterà la firma di Enzo Rizzi, autore di molti volumi sold-out relativi alla storia del Rock e del Metal a fumetti.
THE MUGSHOTS
http://www.mugshots.it
http://www.facebook.com/themugshots
GUN CLUB MUSIC
http://www.facebook.com/gunclubmusic
BLACK WIDOW RECORDS
http://www.blackwidow.it
Inserita da:
Jerico
il 16.06.2016 - Letture:
1673
Articoli Correlati
Interviste
Spiacenti!

Non sono disponibili Interviste correlate.
Live Reports
Spiacenti!

Non sono disponibili Live Reports correlati.
Concerti
Spiacenti!

Non sono disponibili concerti correlati.
Altre News di MetalWave