FIRE AND STEEL: i dettagli del festival con MANILLA ROAD, IRONSWORD e altri a Brescia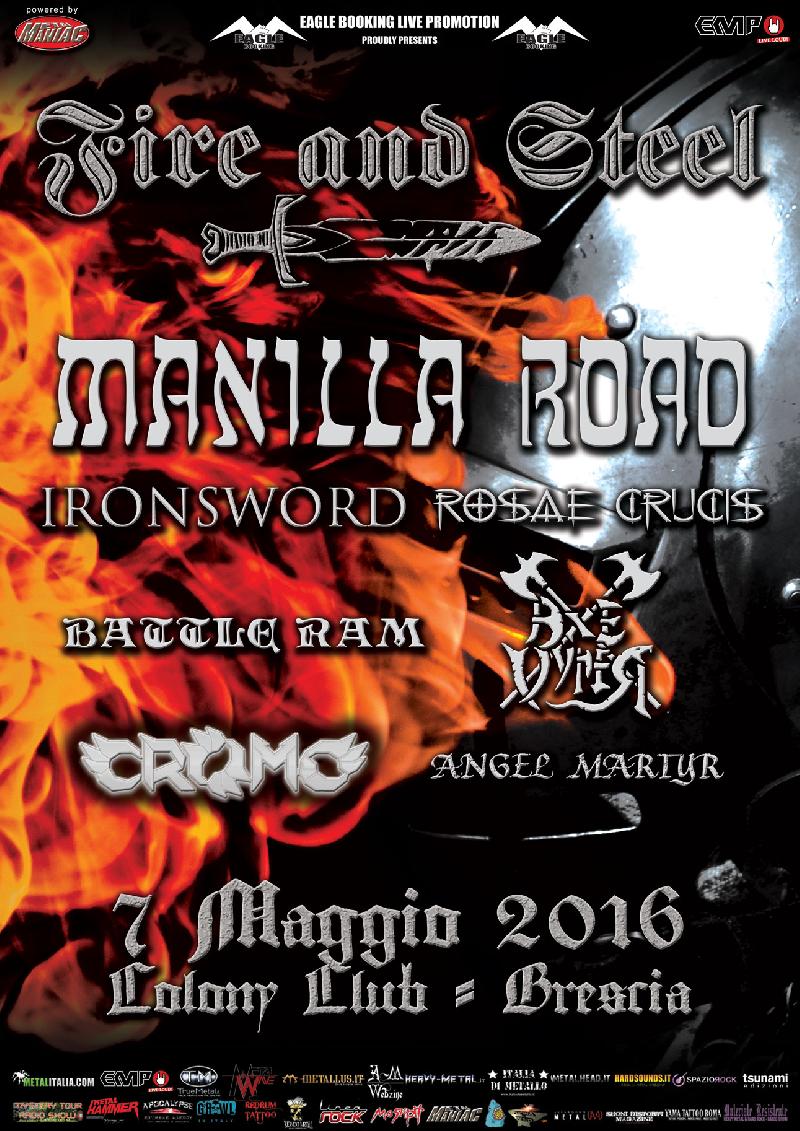 È tutto pronto per la data di Sabato 7 Maggio 2016, presso il Circolo Colony, per il FIRE AND STEEL. Come già annunciato sara un festival con 7 band, Italiane e straniere, capitanate da dei mostri sacri come i MANILLA ROAD.
Di seguito gli orari della giornata:
MANILLA ROAD
00:00
IRON SWORD
22:30
ROSAE CRUCIS
21:00
BATTLE RAM
20:00
AXEVYPER
19:00
CROMO
18:00
ANGEL MARTYR
17:00
Apertura Cncelli: 16:30
Ingresso 25€
FIRE AND STEEL
MANILLA ROAD, IRONSWORD, ROSAE CRUCIS, BALTTLE RAM, AXE VYPER, CROMO, ANGEL MARTYR
Circolo Colony - Via Romolo Gessi 14
Brescia
http://www.circolocolony.org
Evento Facebook:
http://www.facebook.com/events/1043706899014639
Supported By:
METAL MANIAC
http://www.facebook.com/metalmaniacmagazine
EAGLE BOOKING LIVE PROMOTION
http://www.eaglebooking.com
http://www.facebook.com/eaglebooking.italy
Inserita da:
Jerico
il 07.05.2016 - Letture:
849
Articoli Correlati
Live Reports
Spiacenti!

Non sono disponibili Live Reports correlati.
Concerti
Spiacenti!

Non sono disponibili concerti correlati.
Altre News di MetalWave
Notizia Precedente
Notizia Successiva