SCHIZO: in arrivo "Before the Collapse 1985-1987" su F.O.A.D. Records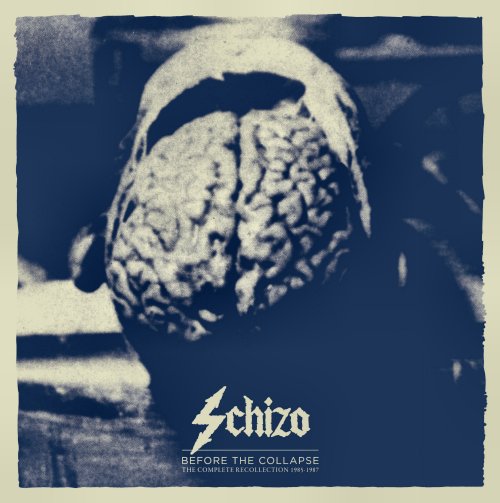 In occasione del 30simo anniversario dall'uscita del leggendario Demotape "Total Schizophrenia" degli SCHIZO, considerato uno dei primi esempi di ritmiche "blast beat" applicate al Metal estremo - sopratutto in Italia - e menzionato come fonte di ispirazione da Max Cavalera (che lo annovera come una delle ragioni per cui ha scelto "Schizophrenia" come titolo per il secondo album dei Sepultura), l'attivissima F.O.A.D. Records pubblicherà una raccolta completa di tutte le registrazioni del commando Thrash siciliano antecedenti all'album d'esordio "Main Frame Collapse" intitolata "Before The Collapse: The Complete Recollection 1985-1987". Questa antologia sarà articolata in una combo deluxe, composta da un gatefold LP con all'interno un 7" e un bonus CD e comprenderà i seguenti contenuti, scrupolosamente masterizzati da nastri e bobine forniti dalla band:
- T.T.U.T.T.K. [Thrash The Unthrashable - Thrash To Kill] - Demo 1985
- TOTAL SCHIZOPHRENIA - Demo 1986
- M.F.C. [Main Frame Collapse Demo] - 1987
- Private rehearsal tape - May 31, 1985
Il tutto per un totale di 20 brani, alcuni dei quali completamente inediti. La confezione conterrà un libretto con un vasto archivio di foto, flyer e ritagli di fanzine dell'epoca.
La data di uscita è prevista per il 26 Aprile 2016, i pre-ordini saranno disponibili dalla metà del mese tramite
http://www.foadrecords.it
e il relativo mailorder
http://www.scareystore.com
Gli SCHIZO si esibiranno Sabato 23 Aprile 2016 presso il Circolo Colony di Brescia. Oltre ai brani del repertorio classico e quindi contenuti nella raccolta, la band presenterà al pubblico il nuovo album "Rotten Spiral".
SCHIZO Official Web Site
http://www.schizo.it
SCHIZO Official Fb page
http://www.facebook.com/Schizoband
Inserita da:
Jerico
il 31.03.2016 - Letture:
1125
Articoli Correlati
Interviste
Live Reports
Spiacenti!

Non sono disponibili Live Reports correlati.
Altre News di MetalWave