WINGS OF BEA METALFEST 2016: annunciate le headliner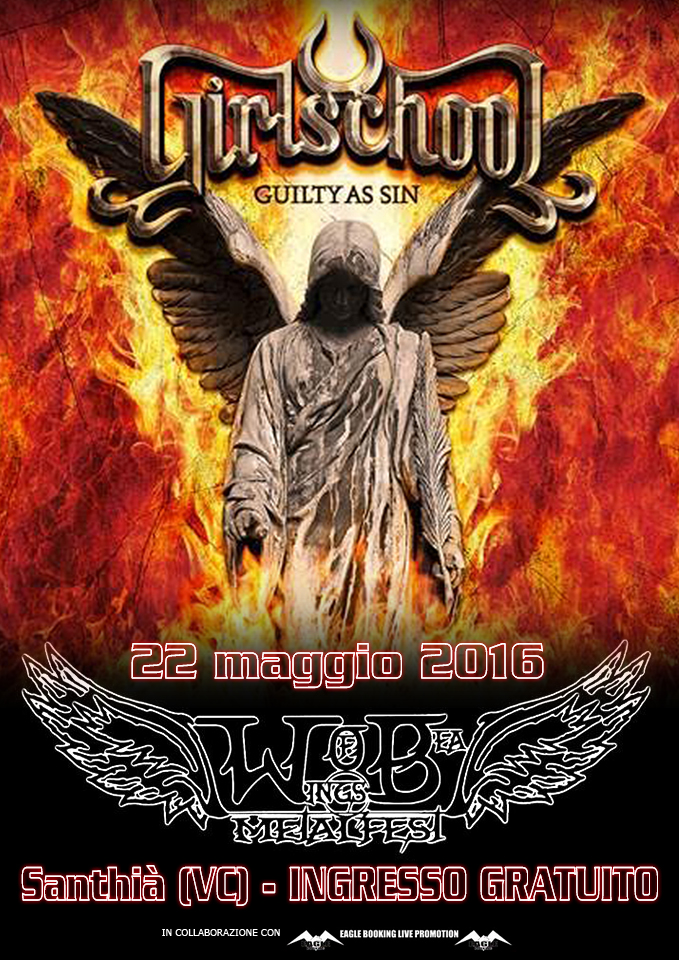 WINGS OF BEA METALFEST è lieto di annunciare che headliner del festival di quest'anno saranno le inglesi GIRLSCHOOL. Le pioniere dell'Heavy Metal britannico calcheranno il palco dell'open air di Santhià (VC) Domenica 22 maggio 2016. L'ottava edizione del festival si concluderà quindi con un quartetto leggendario tutto al femminile che a suon di pezzi storici e brani tratti dall'ultimo "Guilty As Sin" farà scapocciare i presenti e celebrerà la memoria della giovane Beatrice Bedon attraverso la musica che lei amava.
Wings of Bea Metalfest (ex Maratona Rock) di svolgerà a Santhià in provincia di Vercelli dal 20 al 22 maggio 2016. Il festival è ad ingresso gratuito.
La line-up dei 3 giorni verrà annunciata prossimamente.
WINGS OF BEA METALFEST
Dal 20 al 22 maggio 2016
GIRLSCHOOL….and many more!
Piazza Zapelloni, Santhià (VC)
INGRESSO GRATUITO
Evento Facebook:
http://www.facebook.com/events/955011394586700/
Info
http://www.maratonarock.it
http://www.facebook.com/MaratonaRock
Inserita da:
Jerico
il 17.02.2016 - Letture:
1558
Articoli Correlati
Altre News di MetalWave