NEW DISORDER: il nuovo videoclip di "A Senseless Tragedy (Bloodstreams)"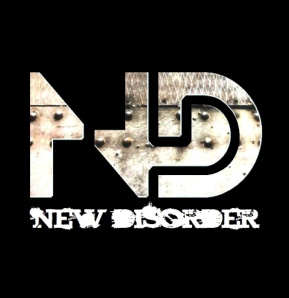 L'alternative band romana New Disorder ha pubblicato il video di "A Senseless Tragedy (Bloodstreams)". Apparso ieri, in esclusiva su Bloody Disgusting, sito horror numero 1 al mondo, il video è ora disponibile in tutto il web.
Questo il link per vederlo:
https://www.youtube.com/watch?v=WFCax7xzNxg
"A Senseless Tragedy (Bloodstreams)", è il secondo singolo estratto da "Straight To The Pain" e segue il fortunato "Never Too Late To Die".
Il brano è stato scelto attraverso un sondaggio on line tra i fan e sancito anche dal gradimento riscontrato tra i media di settore.
Il videoclip, la cui regia è stata affidata a Paul Sciò, racconta per immagini una vicenda di follia omicida che avviene tra le pareti domestiche, in un contesto familiare apparentemente idilliaco. La noia e la routine di una vita senza emozioni forti possono sfociare in tragedia alla minima sollecitazione esterna. Sta allo spettatore interpretare il senso del messaggio e scoprire se la tragedia si consuma realmente o si tratta solamente dell'incubo del protagonista.
Pur essendo costantemente presenti nel video clip, in cui sono completamente immersi, i membri della band non interagiscono con i personaggi della storia, sono piuttosto un alter ego del protagonista, di cui raccontano e vivono le azioni.
"A Senseless Tragedy (Bloodstreams)" è arrivato!
Biografia New Disorder
Attivi in tutto il mondo, i New Disorder nascono a Roma nell'aprile 2009, per proporre da subito brani originali capaci di riassumere i diversi background dei componenti. Da ciò deriva un sound che richiama varie influenze, andando dall'alternative rock al metal, al punk, con testi esclusivamente in lingua inglese.
All'attivo hanno già 4 lavori in studio che gli sono valsi grandi riconoscimenti in tutto il mondo, un tour nazionale ed un tour da headliner nell'Europa del Nord-Est. A partire dall'esordio con "Hollywood Burns" (2009) e "Total Brain Format" (2011) , i New Disorder si sono fatti conoscere per la serietà della propria proposta e l'energia che da sempre li caratterizza. Sono poi seguiti gli album "Dissociety" (2013) e il più recente "Straight To The Pain" (Agoge Records - 2015), anticipato proprio dal singolo "Never Too Late To Die".
Forti di questi successi i New Disorder si preparano ad un nuovo tour nazionale che a sua volta anticipa un imminente tour Europeo previsto per l'autunno del 2015.
Inserita da:
Jerico
il 15.09.2015 - Letture:
1199
Articoli Correlati
Interviste
Spiacenti!

Non sono disponibili Interviste correlate.
Live Reports
Spiacenti!

Non sono disponibili Live Reports correlati.
Concerti
Spiacenti!

Non sono disponibili concerti correlati.
Altre News di MetalWave