ENZO AND THE GLORY ENSEMBLE: accordo con la Underground Symphony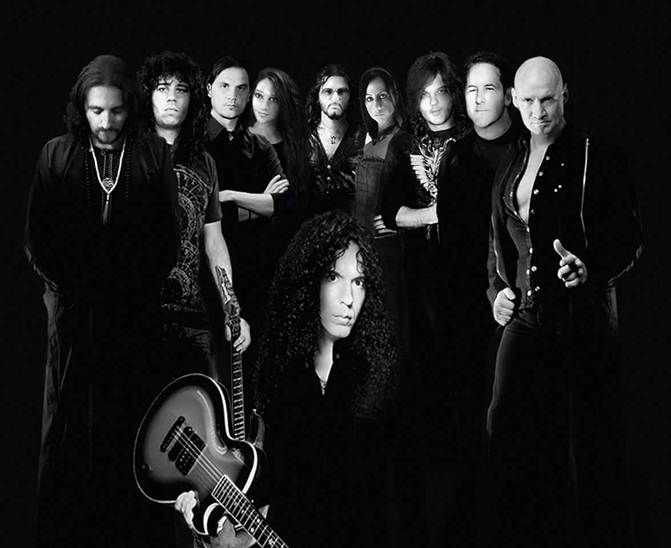 Underground Symphony è orgogliosa di annunciare di aver siglato un accordo con il compositore Enzo Donnarumma, per la pubblicazione dell'album "In The Name Of The Father".
Enzo and The Glory Ensemble incarna la più ambiziosa Christian Metal Opera di sempre, riproponendo 12 preghiere in chiave Symphonic Metal, con raffinati arrangiamenti orchestrali e cinematografici, influenze etniche e passaggi progressive di classe.
"In The Name Of The Father" vede la partecipazione di una lunga lista di ospiti stellari, tra cui spiccano Marty Friedman, Kobi Farhi (Orphaned Land), Ralph Scheepers (Primal Fear), Mark Zonder (Fates Warning & Warlord), Gary Wehrkamp e Brain Ashland (Shadow Gallery) e Nicholas Leptos (Warlord).
Questa Metal Opera, unica nel suo genere, rappresenta un imperdibile masterpiece per i fan del Christian Metal e di Luca Turilli's Rhapsody, Myrath e Symphony X. L'album, mixato da Gary Wehrkamp degli Shadow Gallery ai New Horizon Studios, sarà pubblicato in un'esclusiva ed elegante confezione digipak ed a breve saranno rese note cover, tracklist e release date.
Inserita da:
Jerico
il 06.07.2015 - Letture:
1658
Articoli Correlati
Interviste
Spiacenti!

Non sono disponibili Interviste correlate.
Live Reports
Spiacenti!

Non sono disponibili Live Reports correlati.
Concerti
Spiacenti!

Non sono disponibili concerti correlati.
Altre News di MetalWave
Notizia Precedente
Notizia Successiva