NEW DISORDER: 13.000 visualizzazioni per il video di "Never Too Late To Die"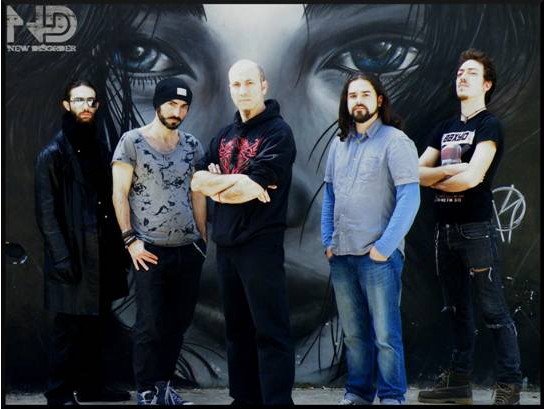 L'alternative band romana New Disorder continua a mietere successi e, nonostante i cambi di formazione subite negli anni, resta una delle band più apprezzate da pubblico e critica.
Siamo lieti di annunciare che "Never Too Late To Die", singolo dell'ultimo album "Straight To The Pain", (uscito per Agoge Records), ha toccato e superato le 13'000 visualizzazioni su youtube.
Link al Video:
https://www.youtube.com/watch?v=Nv7S4-NqPZ4
Attivi in tutto il mondo, i New Disorder nascono a Roma nell'aprile 2009, per proporre da subito brani originali capaci di riassumere i diversi background dei componenti. Da ciò deriva un sound che richiama varie influenze, andando dall'alternative rock al metal, al punk, con testi esclusivamente in lingua inglese.
All'attivo hanno già 4 lavori in studio che gli sono valsi grandi riconoscimenti in tutto il mondo, un tour nazionale ed un tour da headliner nell'Europa del Nord-Est. A partire dall'esordio con "Hollywood Burns" (2009) e "Total Brain Format" (2011) , i New Disorder si sono fatti conoscere per la serietà della propria proposta e l'energia che da sempre li caratterizza. Sono poi seguiti gli album "Dissociety" (2013) e il più recente "Straight To The Pain" (2014), anticipato proprio dal singolo "Never Too Late To Die" - che ha raggiunto più di 13'000 visualizzazioni su YouTube.
Forti di questi successi i New Disorder si preparano ad un nuovo tour nazionale che a sua volta anticipa un imminente tour Europeo in via di definizione.
Cos'altro possiamo aspettarci dai New Disorder? Vi invitiamo a conoscere meglio questa incredibile band attraverso il seguente link:
http://www.romebywild.it/new-disorder-scheda-band/
.
Inserita da:
Jerico
il 27.04.2015 - Letture:
1220
Articoli Correlati
Interviste
Spiacenti!

Non sono disponibili Interviste correlate.
Live Reports
Spiacenti!

Non sono disponibili Live Reports correlati.
Concerti
Spiacenti!

Non sono disponibili concerti correlati.
Altre News di MetalWave
Notizia Precedente
Notizia Successiva