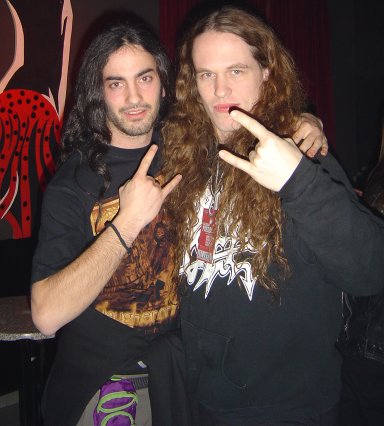 Nome:
Benjamin
Nickname:
HAUNTED
Classe:
1981
Città:
Terni
EX UTENTE!!!!
Non più presente nello staff di MetalWave
Vibrazioni:
Death, Thrash, Brutal, Classic, Industrial cmq sia metal!!
Pietre Miliari:
Iron Maiden, Slayer, Testament, Death, Metallica, Kreator, At The Gates, The Haunted, Fear Factory, Meshuggah, Rammstein, Finntroll, Cryptopsy, Suffocation, Behemoth
Canzone:
D.O.A. dei The Haunted (cmq ce ne stanno tante altre...)
Hobbies:
Kung Fu!
Film Preferiti:
Highlander 1, Star Wars (Tutto), Zatoichi, Brother
Motto:
Metal is not just music...
Contatta:
Invia una email