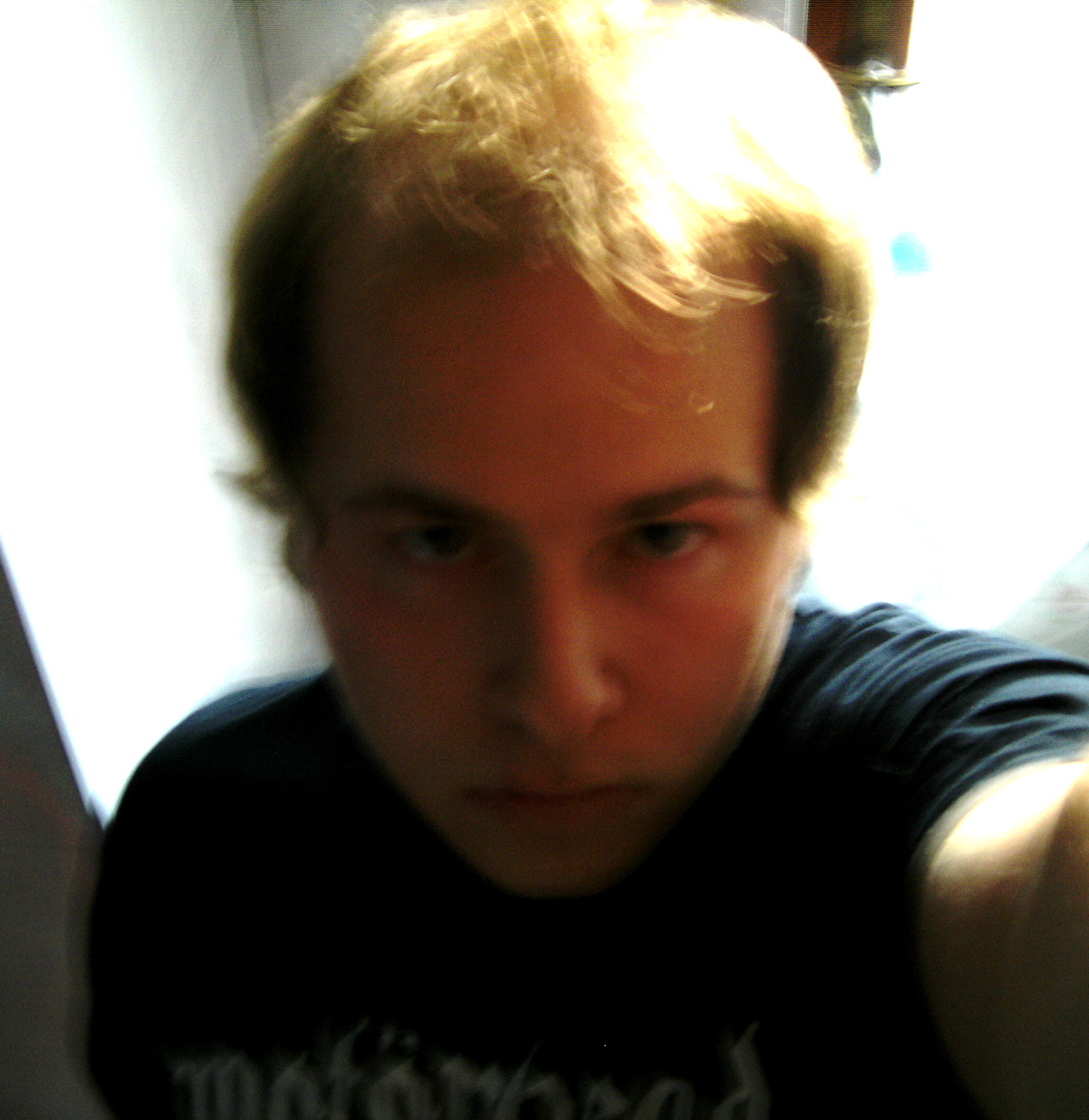 Nome:
Davide
Nickname:
ryosaku
Classe:
1983
Città:
Cagliari
EX UTENTE!!!!
Non più presente nello staff di MetalWave
Vibrazioni:
Black Metal, Death, Thrash, Brutal, Grind, Metalcore, Dark and Classic Music and so on..
Pietre Miliari:
Iron Maiden, Metallica, Pantera, Blind Guardian, Sepultura, Slayer, Judas Priest, Motorhead, Morbid Angel, Cannibal Corpse, Carcass, Deicide, Death, The Haunted, Strapping Young Lad, Cradle Of Filth, Nile, Cryptopsy, Cripple Bastards, Monstrosity, Fear Factory, My Dying Bride, Gorgoroth, Children Of Bodom, Dying Fetus, Finntroll, Hatebreed, Helloween, Aborted, Dark Funeral, Suffocation, Kataklysm, Immortal, Venom, Opeth, Aborym, Megadeth, Satyricon, Kittie, Otep, Testament, Lividity, Obituary, Hypocrisy, Vader, Napalm Death, Impaled Nazarene, Incantation, Celtic Frost, Tsjuder, Sodom, Mortician, Carpathian Forest, Regurgitate, Marduk, Six Feet Under, Vomitory, Entombed, Nevermore, Malevolent Creation, Belphegor, Spawn Of Possession, Amon Amarth, Slipknot, Nasum, Machine Head, Anthrax, All Shall Perish, Avulsed, Burzum, Dimmu Borgir, Dark Tranquillity, Arch Enemy, DarkThrone, Dismember, Sinister, Exodus and more..
Canzone:
Pantera - Revolution Is My Name, Slayer - Raining Blood, Judas Priest - Painkiller, Carcass - Heartwork, Cannibal Corpse - Hammer Smashed Face, Death - Scream Bloody Gore, and much more...
Hobbies:
Sport, musica, pc, viaggiare, mare e donne :P (ma quello non e' un hobby ahaha)
Film Preferiti:
Il Corvo, la trilogia del signore degli anelli, Underworld, Blade, Will Hunting, Airheads, American History X, Hellraiser, Non aprite quella porta, L'alba dei morti viventi
Motto:
Tutti per uno, uno per tutti!
Contatta:
Invia una email