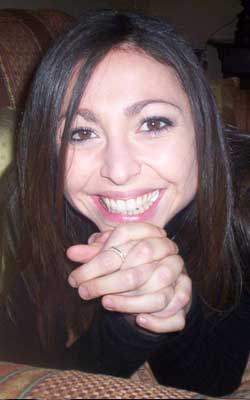 Nome:
Erica
Nickname:
tatta
Classe:
1977
Città:
Terni
EX UTENTE!!!!
Non più presente nello staff di MetalWave
Vibrazioni:
Black, Gothic, Death, Thrash, Jazz, Blues
Pietre Miliari:
Dimmu Borgir, Death, Old Man's Child, At the Gates, The Haunted, Testament, Inflames, Children of Bodom, Emperor, Extrema, Joshua Redman, Miles Davis, Red Hot Chili Peppers...
Canzone:
Stabbing the Drama (Soilwork)
Hobbies:
Spinning, Body Building, Kick Boxing, cinema, starmene spannicciata sul divano con una gelida becks a gustarmi un bel filmone, pittura, viaggiare!!!!!!!!!!!
Film Preferiti:
Shrek
Motto:
Tira pił un pelo di fica che un carro di buoi.
Contatta:
Invia una email