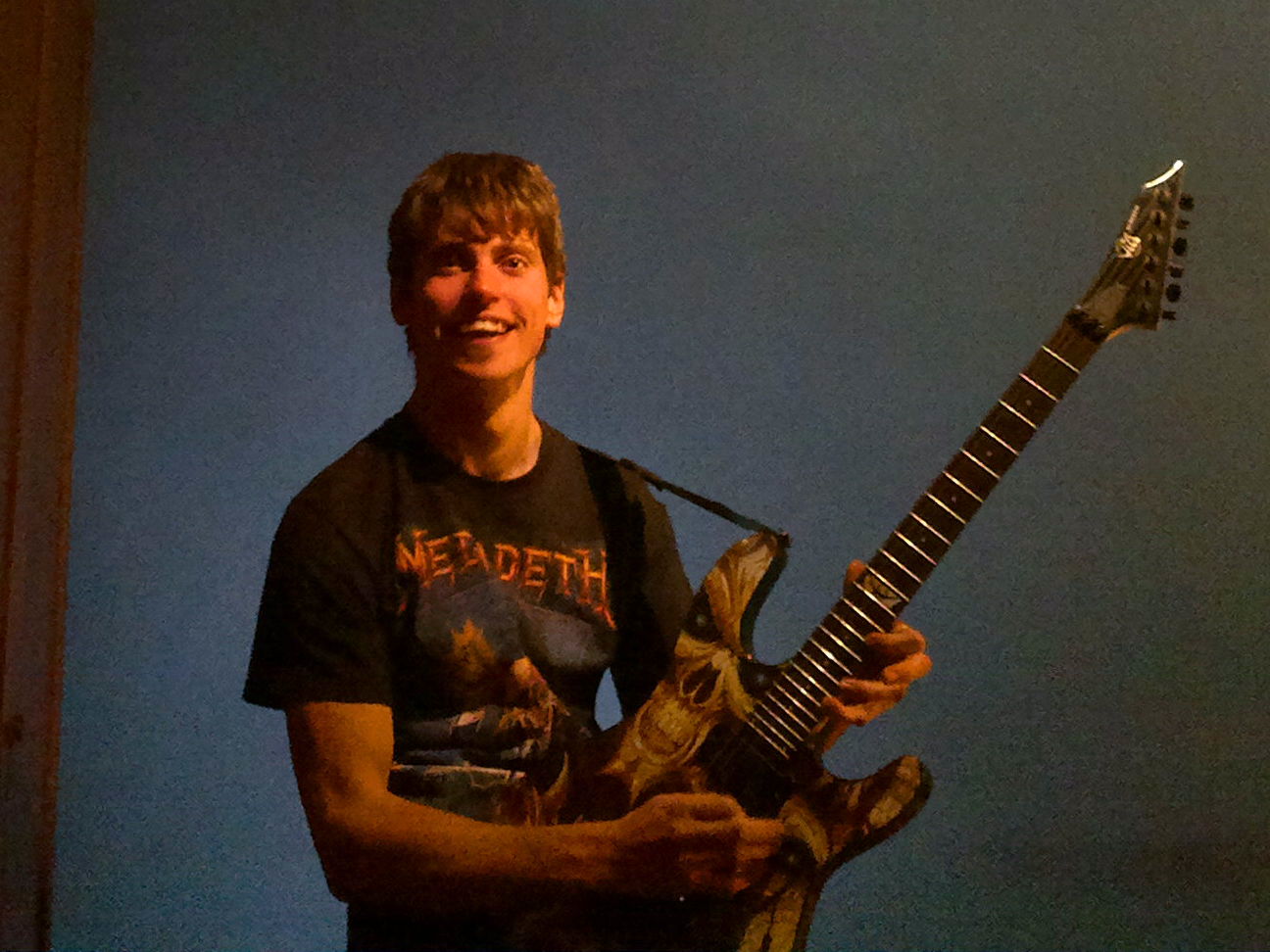 Nome:
Markiyan
Nickname:
Markiyan
Classe:
1990
Città:
Bassano Romano (VT)
EX UTENTE!!!!
Non più presente nello staff di MetalWave
Vibrazioni:
Rock, rockabilly, punk, psychobilly, hard rock, doom, speed metal, thrash, power metal, progressive, alternative, symphonic, groove metal, grindcore, ogni forma di death metal, metalcore, una buona dose di black, ogni loro miscuglio; e comunque cerco di non pormi limiti!
Pietre Miliari:
Black Sabbath, Led Zeppelin, AC/DC, Lynyrd Skynyrd, Motörhead, Megadeth, Morbid Angel, Death, Cannibal Corpse, Dream Theater, Offspring, Pantera, Dark Tranquillity, Slipknot, Linkin Park, System of a Down, Foo Fighters, All That Remains, ed SRL.
Canzone:
Sono solo esempi: Hanger 18, Six, Free bird, Jessica, Thunderhorse, Arterial black, Ace of spades, The pretender, Bark at the moon, Beast and the harlot, The light that blinds, The mundane and the magic, Enjoy the silence dei Lacuna Coil, Fucking hostile, No future, Six degrees of inner turbulence, L'illusionista, Poison, Hand of blood, B.Y.O.B., Twenty one, Paranoid, Dead memories, e The encharted forest citandone solo uno per artista...!
Hobbies:
Suonare la chitarra, assistere attivamente ai concerti, ascoltare musica, guardare film/talefilm, e scoprire, esplorare, e degustare le birre.
Film Preferiti:
Film: 300, Transformers, Sin city, Fight club, i film horror, ed i film parodia. Telefilm: C.S.I., Doctor House: medical division, Grey's Anatomy, Prison break, Dexter, Heroes, e My name is Earl.
Motto:
Pogo con ragionevolezza (1: pogo, 2: se merita, e 3: quando serve).
Contatta:
Invia una email