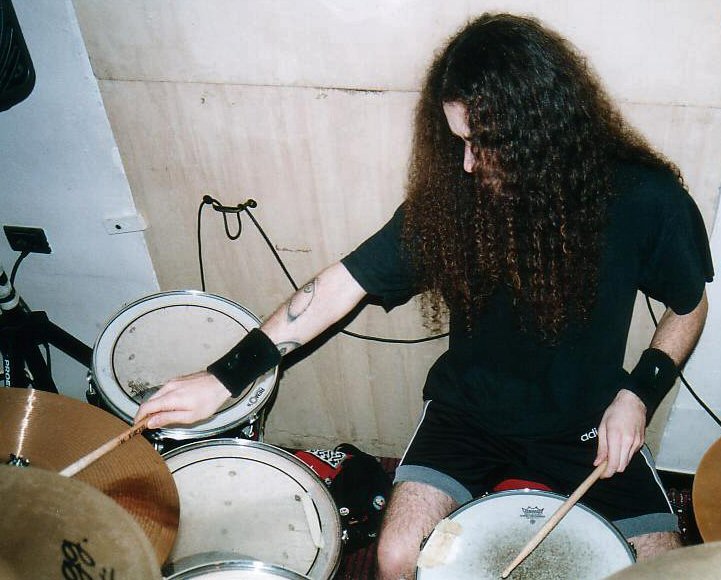 Nome:
Alessio
Nickname:
_AgareS_
Classe:
1985
Città:
Roma
EX UTENTE!!!!
Non più presente nello staff di MetalWave
Vibrazioni:
Death, Brutal, Colonne sonore, Rock, Classica, Elettronica, Jazz, Blues ecc...
Pietre Miliari:
Ghouls, Obituary, Spawn of Possession, Monstrosity, Suffocation, Decrepit Birth, Morbid Angel, Gorguts, Severe Torture, Prostitute Disfigurement, Deeds of Flesh, Hate Eternal, Cannibal Corpse, Cynic, Disavowed, Sinister, Demilich, Cripple Bastards, Psycroptic, Immolation, Incantation, Atheist, Disgorge (USA), Carcass, Nile, Benediction, Pestilence, Death, Meshuggah, Malevolent Creation, Sinners Bleed, Primus, Cephalic Carnage, Between the Buried and Me, Naked City, Ars Onirica, Mr. Bungle, Green Jelly, Aphex Twin, Nine Inch Nails, John Lee Hooker, Portishead, Tool, The Dillinger Escape Plan, Implant Code, Goblin, Throne of Decadence, Alice in Chains, Quintorigo, Porcupine Tree, Robert Johnson, Mastodon, The Cthulhu's Voice, Bach, John Williams, Vivaldi, Neil Young, Miles Davis, Ennio Morricone, Tartini, Pink Floyd, Grieg, Faith No More, Lou Reed, John Mayall, Nicola Conte, Michael Nyman, Fabrizio de Andrè, Giardini di Mirò, Jethro Tull, Cristopher Young, Franco Battiato, Massive Attack, Riz Ortolani, Popol Vuh, Nobuo Uematsu, Phil Collins, John Zorn, Led Zeppelin, Black Widow ecc...
Canzone:
...
Hobbies:
Cinema, Letteratura, Poesia, Arte, Fumetti, Tatuaggi, Fotografia, Spaghetti col Pesto, Birra chiara, Vodka, Ovetti Kinder :D
Film Preferiti:
L'attimo Fuggente, il cinema di Herzog, Lynch, Lucas, Kassovitz, Fulci, Fellini, cinema anni '20-'30 ecc...
Motto:
Golconda! Golconda! La grande baraonda!Golconda! Golconda! L'anima Sprofonda!
Contatta:
Invia una email