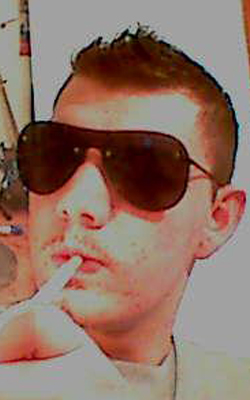 Nome:
Vincenzo
Nickname:
Night Wolf
Classe:
1987
Città:
Napoli
EX UTENTE!!!!
Non più presente nello staff di MetalWave
Vibrazioni:
Gothic, Stoner/Doom, Death, Thrash, Hard Rock
Pietre Miliari:
HIM "Razorblade Romance", Dissection "The Somberlain", Sentenced "Frozen", Cathedral "Forest Of Equilibrium", Motorhead "Ace Of Spades", Paradise Lost "Gothic", Electric Wizard "Dopethrown", Blue Oyster Cult "Agents of Fortune", Dismember "Death Metal", Sodom "Agent Orange", Anathema "Judgement", Master "Master".
Canzone:
Razorblade Kiss (HIM), Misanthropic (Dismember), Aces of Spades (Motorhead), Ausgebombt (Sodom), The Enemy (Paradise Lost), Angels Walk Among Us (Anathema).
Hobbies:
Ascoltare musica Hard'n'Heavy, leggere biografie, fumetti o meglio Dylan Dog e stare in giro con la macchina.
Film Preferiti:
Il Corvo, Darkman, Carlitos' Way, Il Padrino, La promessa dell' assassino, Spawn, Venerdi 13, Freddy VS Jason, Frankenstein (Mary Shelley).
Motto:
Non sputà in cielo che in testa ti cade.
Contatta:
Invia una email