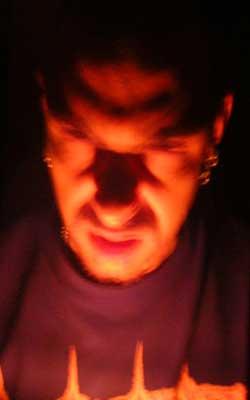 Nome:
Daniele
Nickname:
Lord Lucyfer
Classe:
1981
Città:
Giugliano in Campania (NA)
EX UTENTE!!!!
Non più presente nello staff di MetalWave
Vibrazioni:
Black, Death, Thrash, Brutal
Pietre Miliari:
Dissection - Storm Of The Light's Bane; Deathspell Omega - Si Reqvires Monvmentvm, Circvmspicie; Vomitory - Terrorize Brutalize Sodomize; Deicide - The Stench Of Redemption; Tenebrae In Perpetuum - Antico Misticismo.
Canzone:
Walk With The Demon in The Dreams You Behold, Deicide
Hobbies:
Leggere (esclusivamente libri Thriller), ascoltare musica... solite cose insomma!
Film Preferiti:
Frankenstein Jr.
Motto:
Praise Chaos!!
Contatta:
Invia una email